Applies to Models: A, Q, X, P, and T series cameras
To maintain standards, Hanwha Vision America uses the web UI for all knowledge base articles about product configuration. Open Chrome, enter the IP Address of your device into the URL bar, and press enter. If you are not using the web UI to configure your device, please refer to the user manual for your product.
Summary:
While configuring or maintaining IP cameras, you will run into certain issues in relation to their network configuration.This article will cover the more common network setup issues you may run into.
Step By Step Guide:
1. All current Hanwha IP cameras ship with an IP of 192.168.1.100, but are also in DHCP mode, meaning they will acquire an IP upon connection to a DHCP-enabled network
2. One way to resolve issues with cameras is via the Wisenet Device Manager
(Figure 1)
Figure 1
3. If you are able to log into the camera web interface directly, you will be able to change IP on that individual camera.
4. Go to Settings>Basic>IP&Port (Figure 2)
5. Select IP Type (Figure 2)
6. Choose Manual from the dropdown (Figure 2)
7. Click Apply (Figure 2)
NOTE: In most deployments, you will not need DNS addresses, leave these fields
alone, the IP in the field is not real and effects nothing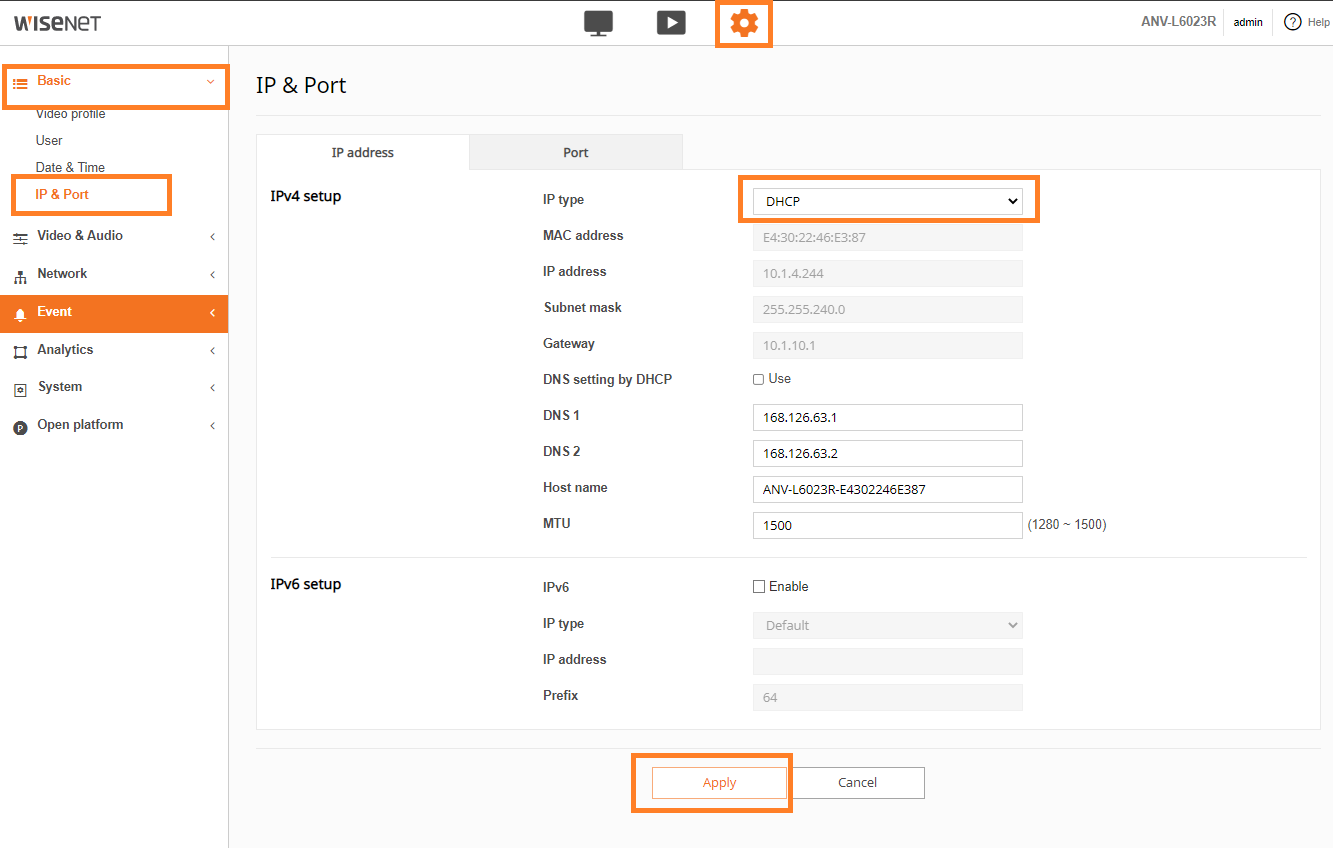 Figure 2