Applies to Models: All Hanwha IP cameras
To maintain standards, Hanwha Vision America uses the web UI for all knowledge base articles about product configuration. Open Chrome, enter the IP Address of your device into the URL bar, and press enter. If you are not using the web UI to configure your device, please refer to the user manual for your product.
Summary:
If your camera sensor is not providing a feed. But you can log into the camera in a browser. Then the sensor may be damaged, this article will show you how to check the status of the camera sensor head.
Step By Step Guide:
1. Open your browser in incognito mode to avoid caching issues
2. Enter the IP address of the camera into the URL bar of the browser
3. Click Enter
4. Enter the known credentials of the camera
5. Click OK
6. Click on the Gear icon at the top of the camera screen (Figure 1)
7. Select System (Figure 1)
8. Select Upgrade Restart (Figure 1)
9. Click Info (Figure 1)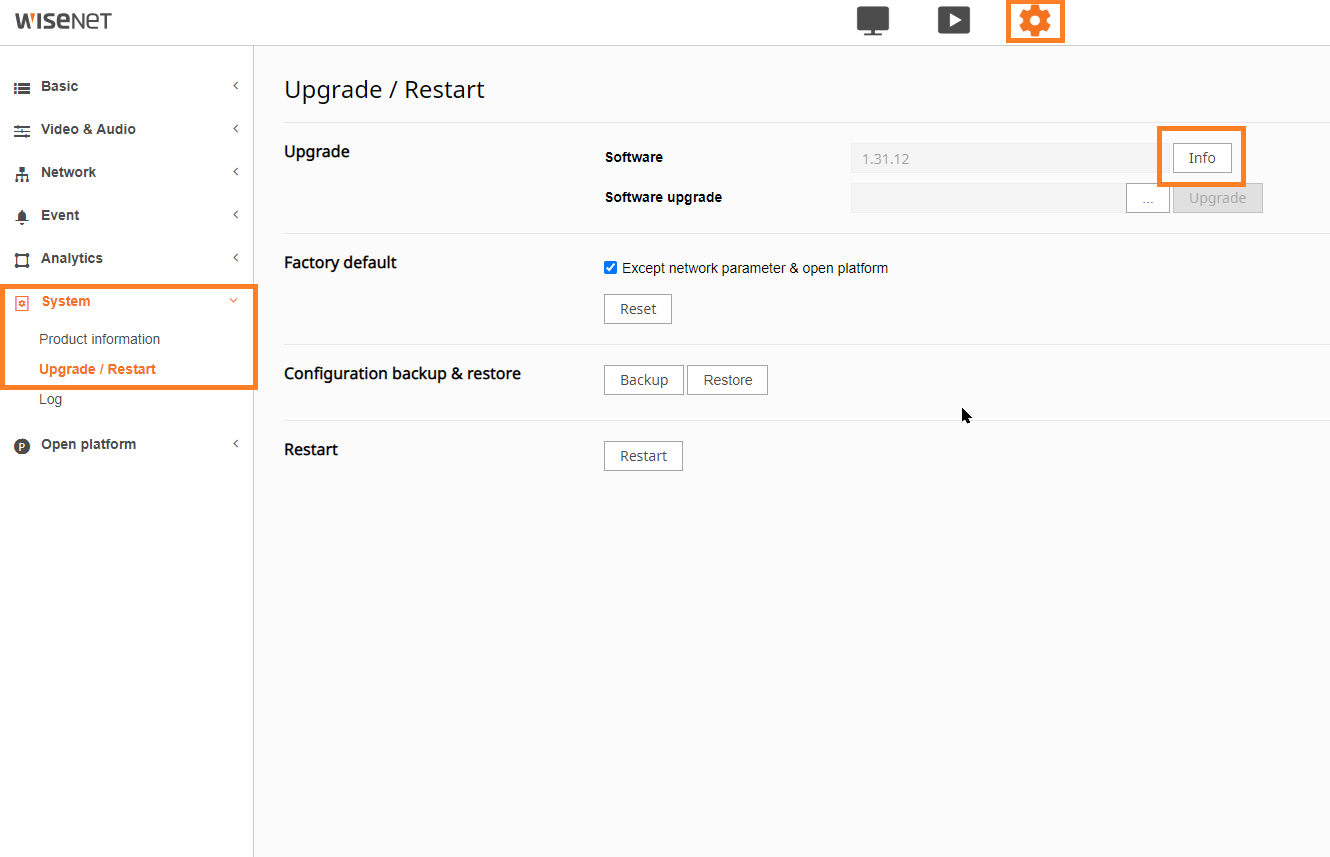 Figure 1
10. If the ISP field shows all zeros in an incognito browser session, the sensor is probably damaged (Figure 2)
NOTE: The image below shows the ISP of a functioning sensor head. If your sensor is offline
this field will display all zeros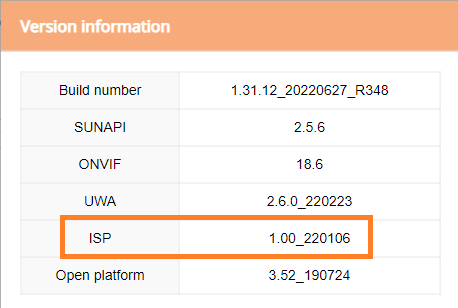 Figure 2