Applies to Models: Non Linux and Windows based NVR's
Summary:
This article will cover registering an NVR into Wisenet Viewer via auto and manual register.
Video:

Step By Step Guide:
1. Open the Wisenet Viewer application on your computer and log in.
2. Select the gear icon at the top left of the program to enter the Settings Page/Main Menu. (Figure 1)

Figure 1
3. Click on Add Device (Figure 2)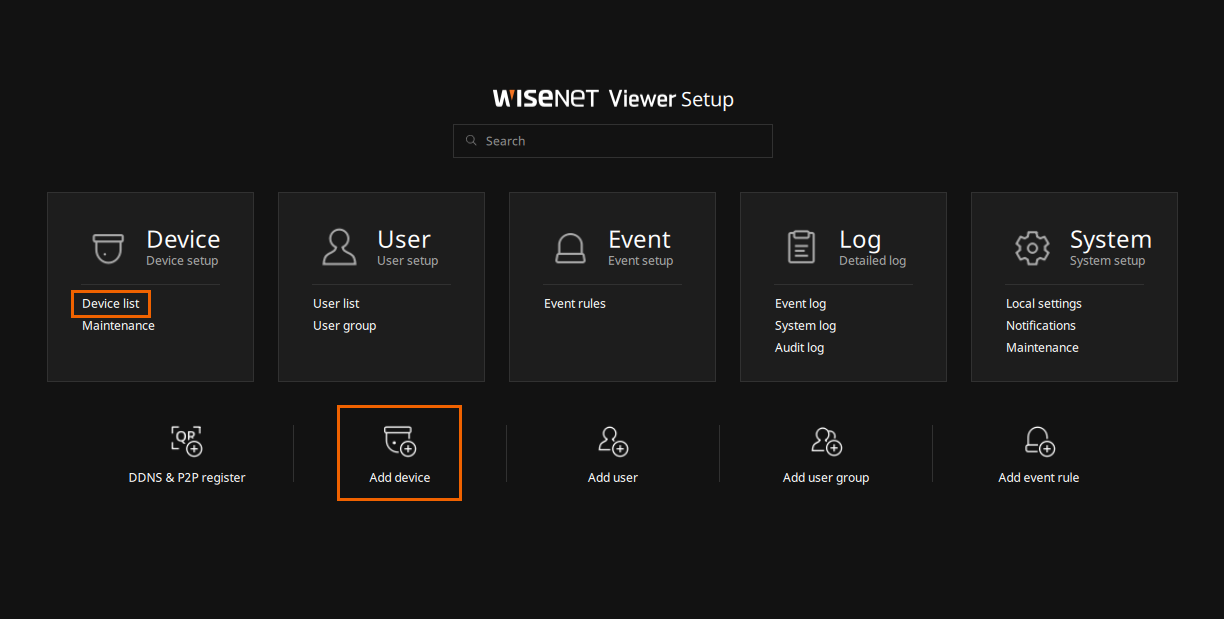 Figure 2
4. Click on Add in the Device List (Figure 3)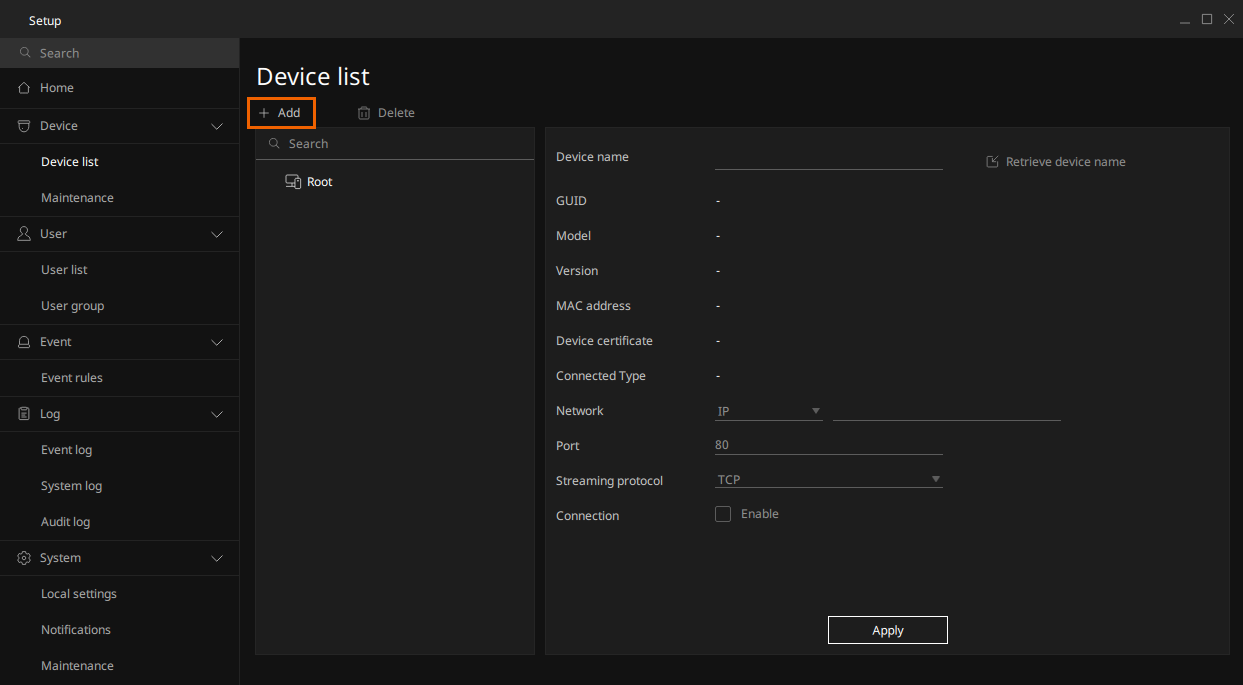 Figure 3
5. When Add Device opens it will try to automatically find the NVR (Figure 4)
Note

:

 If auto discovery fails to find a device, click on Manual in Figure 4 Section 1.
You will have to provide the connection method (IP, P2P, or DDNS) and credentials in 
this screen.
6. Enter the ID and Password at the bottom of the screen. (Figure 4, section 3)
7. Select Register.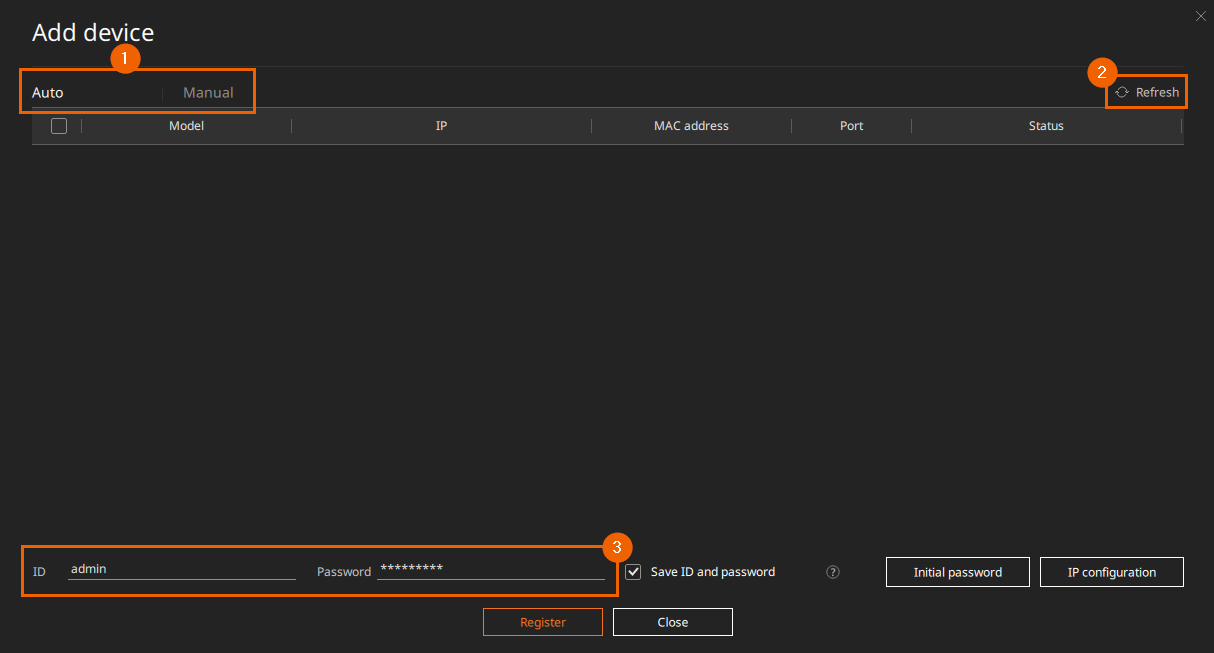 Figure 4
8. Select the NVR (Figure 5)
9. Click Apply (Figure 5)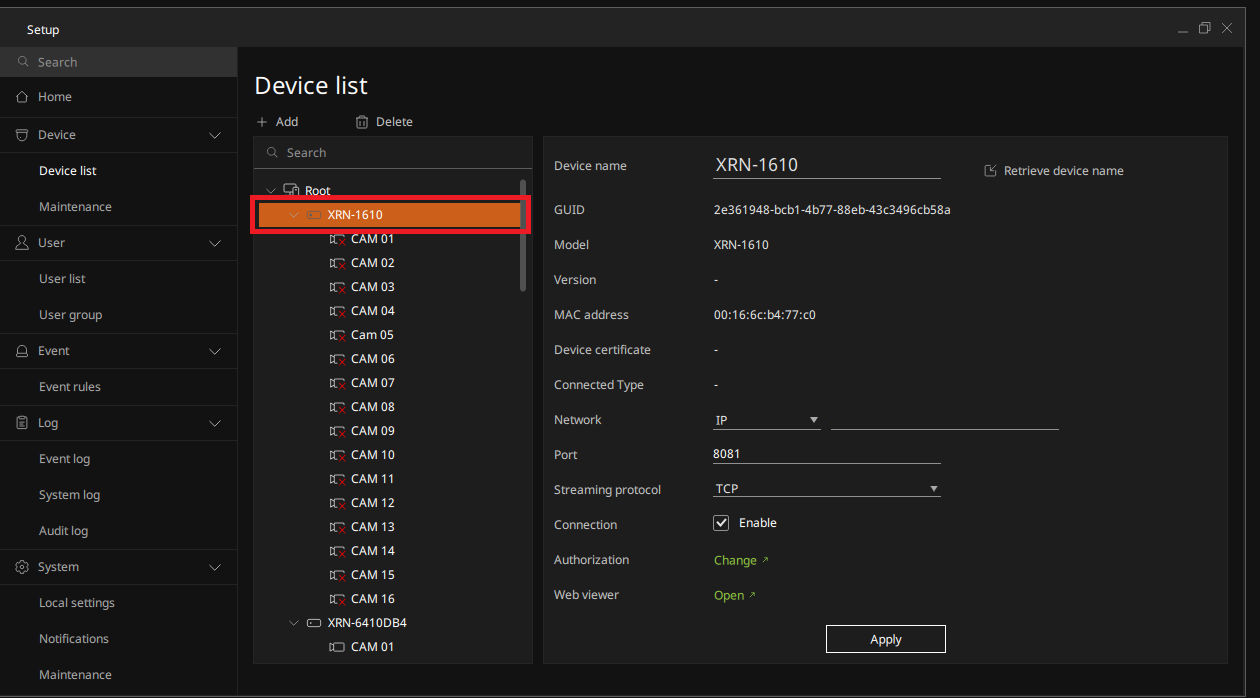 Figure 5
10. Close the Setup window
11. Drag the cameras in the camera list to the viewing area