Applies to Models: All A series, Q series, X series, P series, HRX series recorders
To maintain standards, Hanwha Vision America uses the web UI for all knowledge base articles about product configuration. Open Chrome, enter the IP Address of your device into the URL bar, and press enter. If you are not using the web UI to configure your device, please refer to the user manual for your product.
Summary:
In order to assign logical names to your cameras, please follow the steps below.
Step By Step Guide:
1. Enter the IP of your NVR into the URL bar of Chrome
2. Log in to your NVR via Chrome
3. Navigate to Setup (Figure 1)
4. Navigate to Camera>Channel Setup (Figure 1)
5. Click on the Camera Name box on the row pertaining to the camera you wish to rename (Figure 1)
6. Enter your new channel name into the channel name column (Figure 1)
7. Click OK to save your changes (Figure 1)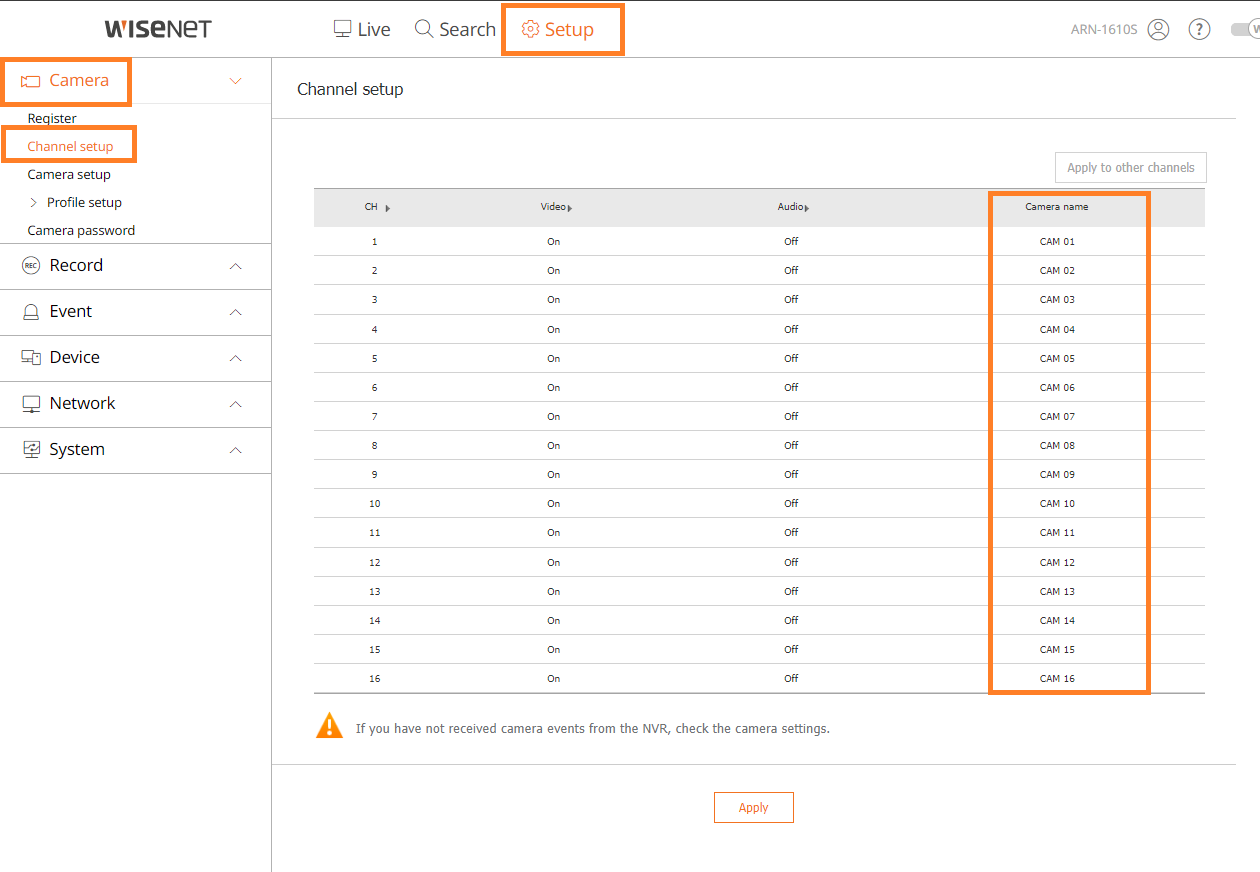 Figure 1