Applies to Models: All Hanwha Vision America Network Cameras
To maintain standards, Hanwha Vision America uses the web UI for all knowledge base articles about product configuration. Open Chrome, enter the IP Address of your device into the URL bar, and press enter. If you are not using the web UI to configure your device, please refer to the user manual for your product.
Summary:
In order to address ongoing security concerns in our industry, Hanwha cameras do not have a default password, the user must set the admin user password before performing other functions of the camera, the password can be set via a web browser, via using the Wisenet Device Manager, or at the NVR itself.
Step By Step Guide:
1. Open a web browser (Google Chrome is preferred)
2. Proceed to the known IP, if DHCP is not running this will be 192.168.1.100
3. You will be immediately asked to set the password for the account named "admin" (Figure 1)
4. The password must meet the complexity rule shown below (Figure 1)
5. Upon clicking Apply, the camera will force you to log in using your new credentials (Figure 1)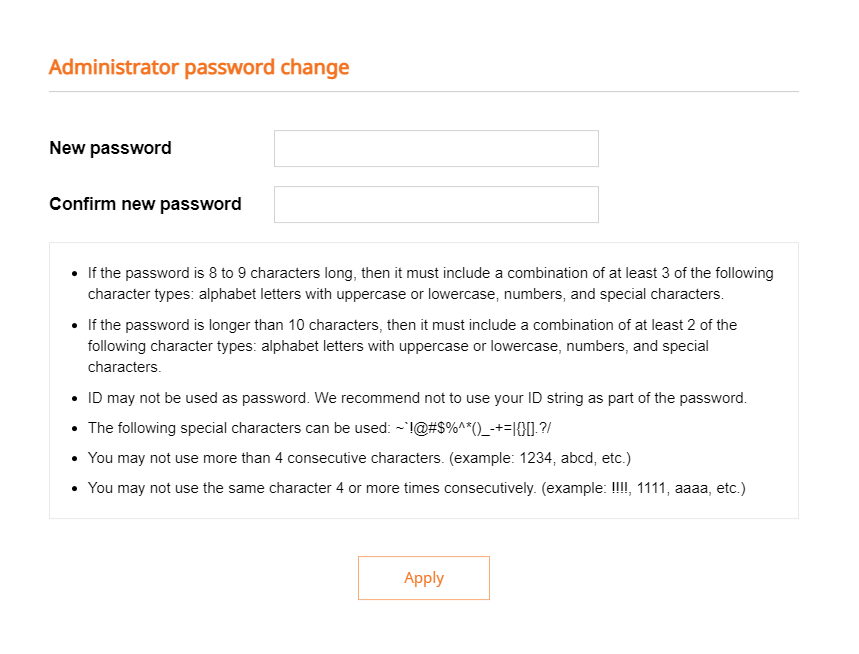 Figure 1