Applies to Models: TID-600R
Summary:
Step by step guide for Connecting 3CX Phone to the Intercom.
Video call is not supported with 3CX Phone
Step By Step Guide:
1. Click on the Menu button, located at the bottom of the phone.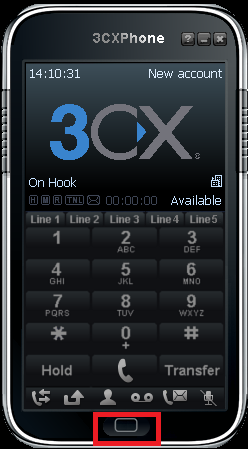 2. Click on the Accounts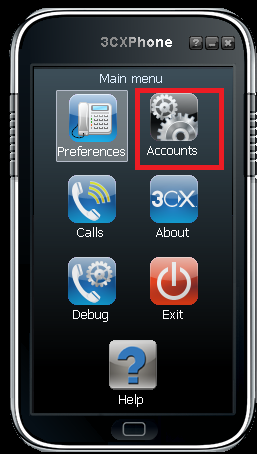 3. Click on the New button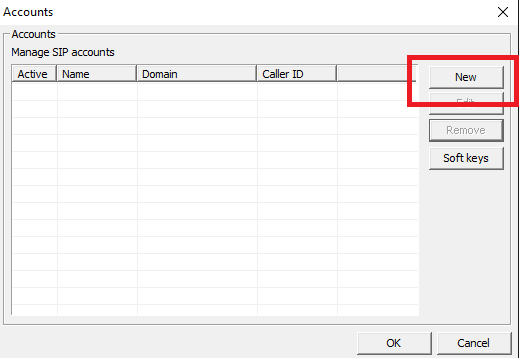 4. Register the Extension number, ID, password, and IP address from your PBX server or the intercom for P2P connection.