Applies to Models: All Hanwha back boxes and camera mounts with threaded knockouts
Summary:
The American National Standard Pipe Thread, or NPT for short for all Hanwha Vision America backbox and camera mount knockouts, is 3/4 inch NPT. The threading, in actuality, measures 1 inch.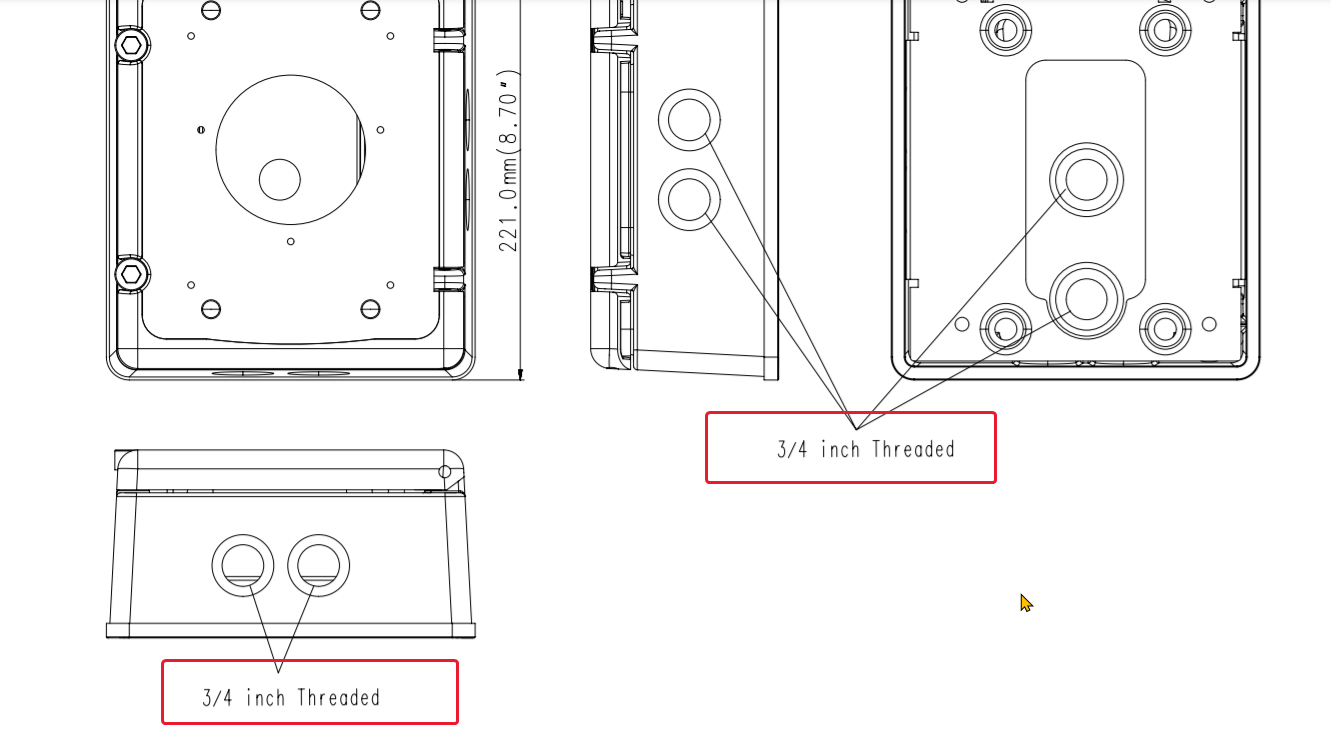 NOTE: Some units have threaded knockouts, and some have unthreaded knockouts. Check the Quick
install guide of your device for detailed drawings.