Applies to Models: All XRNs. PRNs, and QRNs
Summary:
If you have determined that you are getting an Error 403 Forbidden while trying to connect to an NVR via Chrome. This means someone has disabled web access to the recorder.
Step By Step Guide:
1. Access a monitor that is connected directly to the NVRs HDMI (Preferred) or VGA connection
Note: You will also need a wired USB mouse connected to the NVR. 
2. Right-click on the monitor and select the Menu option
3. Go to System>User>Permission Setup>Restriction on Network Access (Figure 1)
4. Uncheck All Network and Web Viewer if they are checked (Figure 1)
Note: If either All Network or Web Viewer checked, there is no network access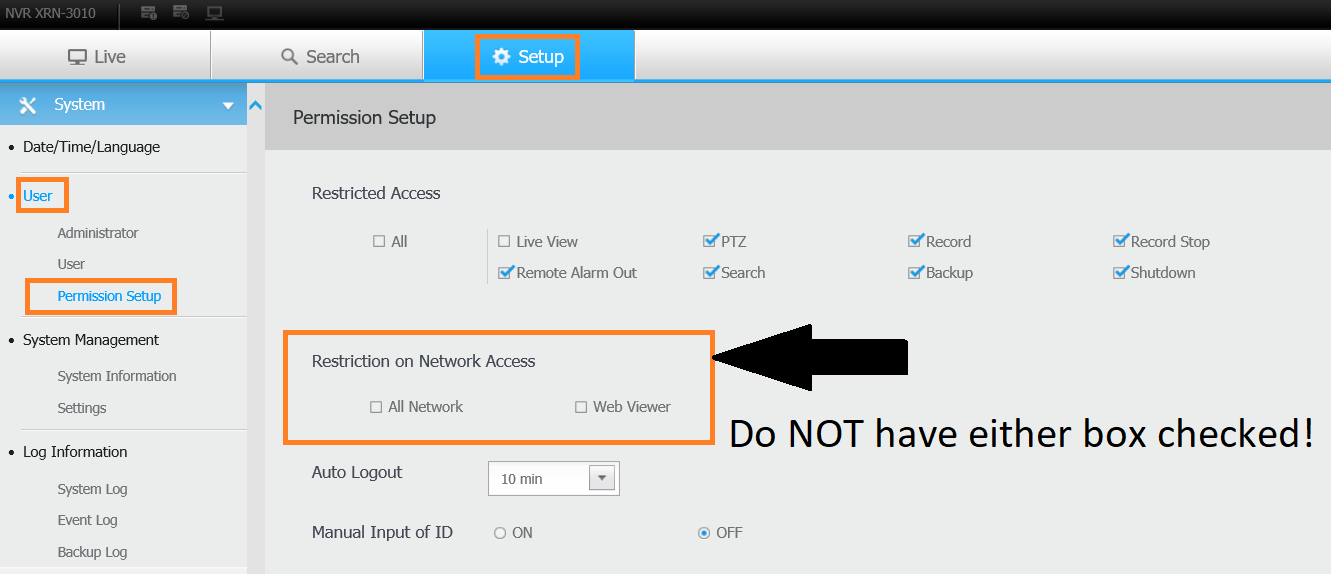 Figure 1
5. If Admin has access but a User does NOT, then it is a setting that would need to be set for that User (Figure 2)
6. Make sure the User setting for "Viewer" is set to "Use" (Figure 2)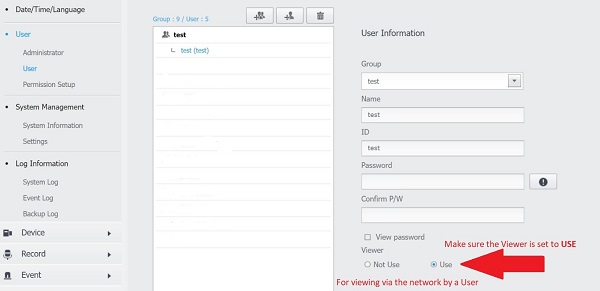 Figure 2
7. Here is the GUI of the Restriction Settings on newer NVRs (Figure 3)
8. Go to Setup>System>User>Restriction Settings (Figure 3)

Figure 3
9. For newer NVRs here is the GUI of the User (Figure 4)
10. Go to Setup>User>User Select
11. Make sure the User setting for "Viewer" is set to "Use" (Figure 4)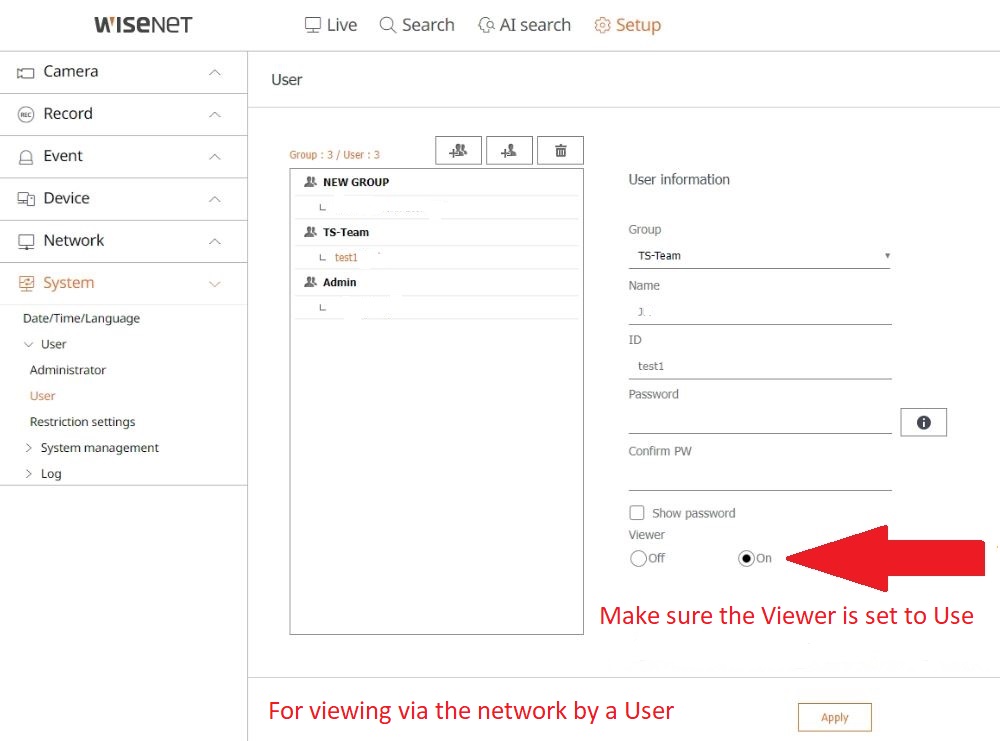 Figure 4