Applies to: WAVE
Summary:
If a Wave server is suffering abnormal performance issues or failing to load streams from a particular device. That device may be misconfigured in relation to Wave. Always check out our camera compatibility page to see is Wave supports the settings you have that particular camera or encoder streaming at.
NOTE: If your settings exceed what Wave has certified for proper function. Your
server will experience multiple resource issues.
This Article provides steps to resolve said resource issues.
Step By Step Guide:
1. Start by launching the Windows Resource Monitor (Figure 1)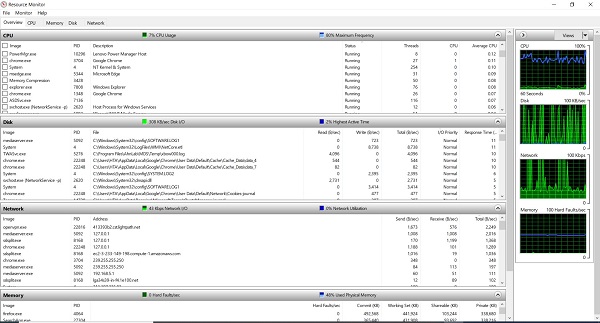 Figure 1
2. Or the WAVE Monitoring (admins only) (Figure 2)
NOTE: This picture has the CPU on the high side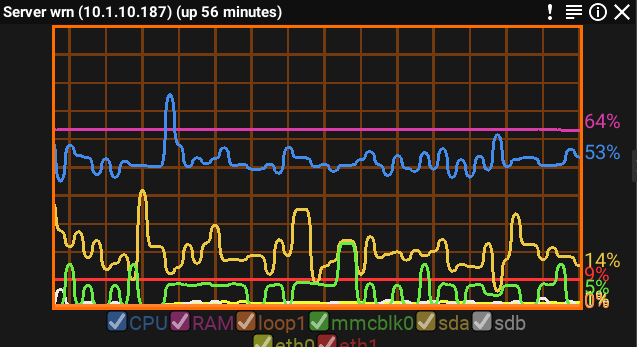 Figure 2
2. See If the Hanwha Media Server taxing the processor at 70% or higher in the Windows Resource Monitor.
Note: If the WAVE Media Server is using more resources, this is due to the
settings of the connected devices exceeding the recommended settings.

3. Use the IPVD Site to locate the third party or Hanwha devices, and their proper settings.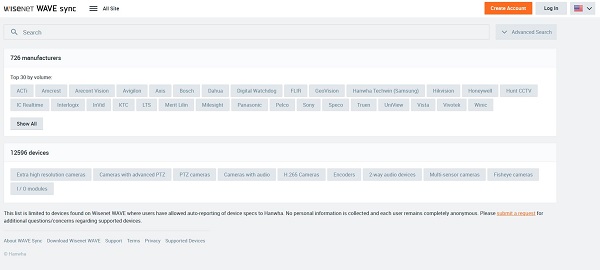 4. Type the model number in to the search window. Then select the model number of your device(s) in the search window.
5. When you select the proper model it will display the tested Resolution(max) and FPS(max) setting. Make sure the secondary stream resolution and the FPS(max) is the same or lower than the Resolution (max) FPS(max) (Figure 3)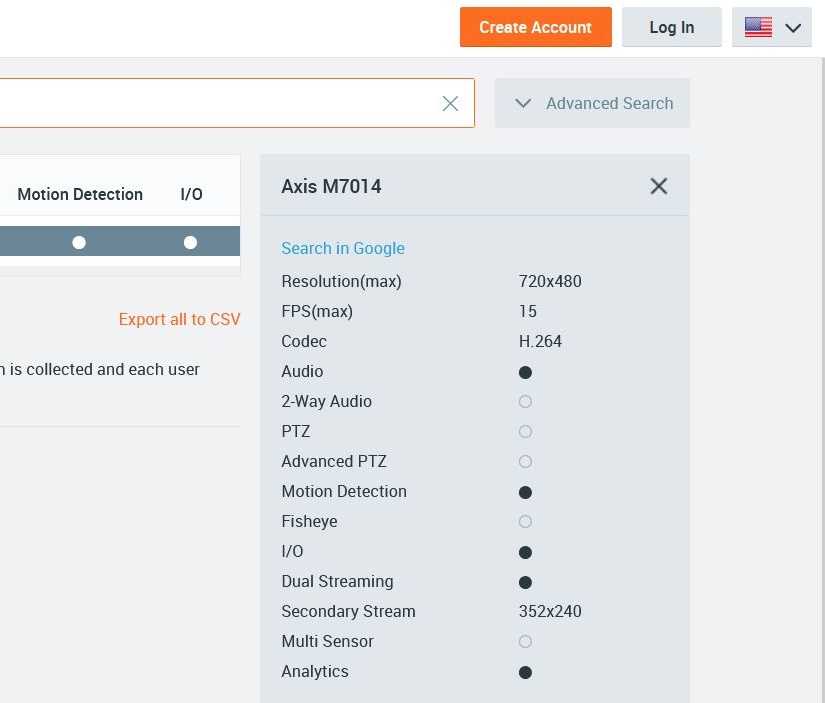 Figure 3
6. These settings will need to be done in the third-party device user interface in most. cases.
7. Once these modification are done, please see If the Hanwha Media Server has lowered the percentage of the processor in the Windows Resource Monitor.
8. Please keep check if there is abnormal performance in Windows Resource Monitor on the server to see if there is anything out of the ordinary.