The Wisenet LPR cameras come with a license already loaded on the camera. The installer should store a backup copy of the license.
The license is located on the Quick Reference guide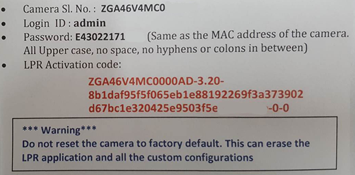 Starting in 1-2022, the license is also stored in a QR code for easy access with a mobile device. Simply use your camera or QR code scanner to copy the license code text.