Applies to Models: TID-600R
Summary:
Extension creation in VitalPBX for the registration 
of the intercom.
Step By Step Guide:
1. Login into VitalPBX Management Console using the Administrator account
2. Click on PBX
3. Click on Extensions
4. Select PJSIP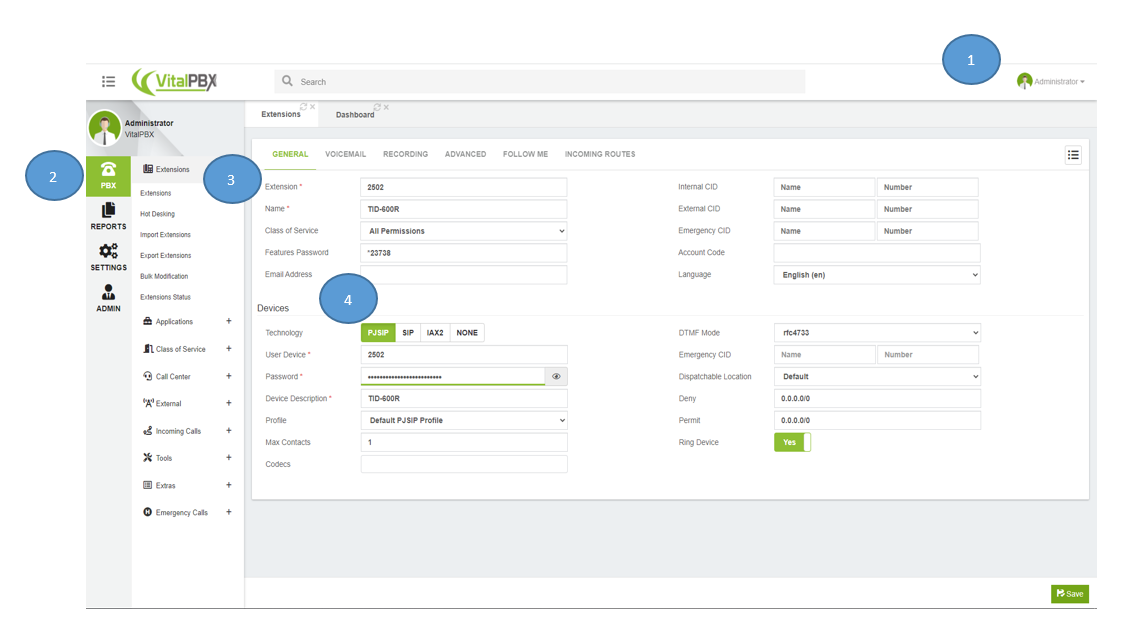 5. Provide the following (basic) Information for the TID-600R extension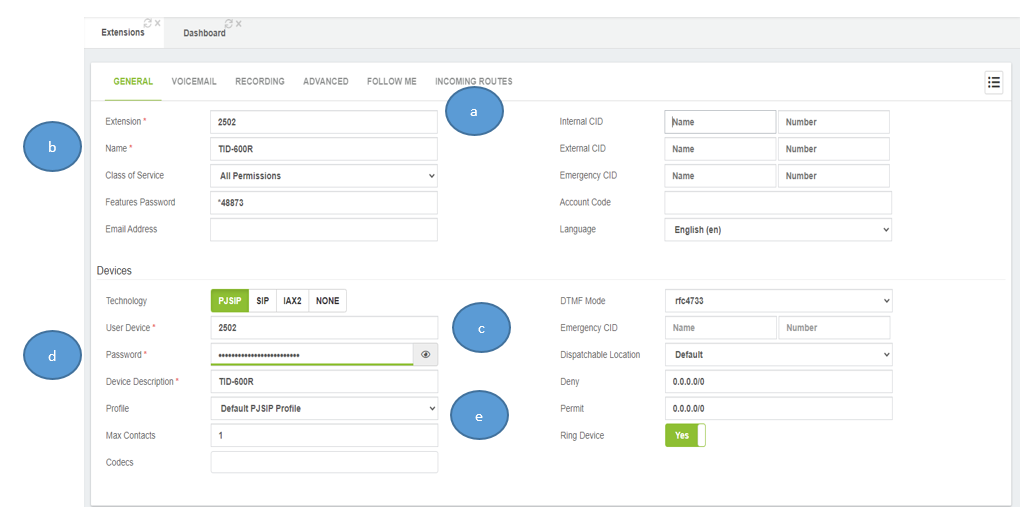 a) Extension number (Contact the 3CX admin in order to utilize a valid numbering plan)
b) Extension name (This can be as simple as the location of the TID-600R in the site)
c) User Device = Extension Number
d) Password
e) Device Profile = Default PJSIP Profile
Click Save.
6. Add the TID-600R extension IP address to the PBX firewall Whitelist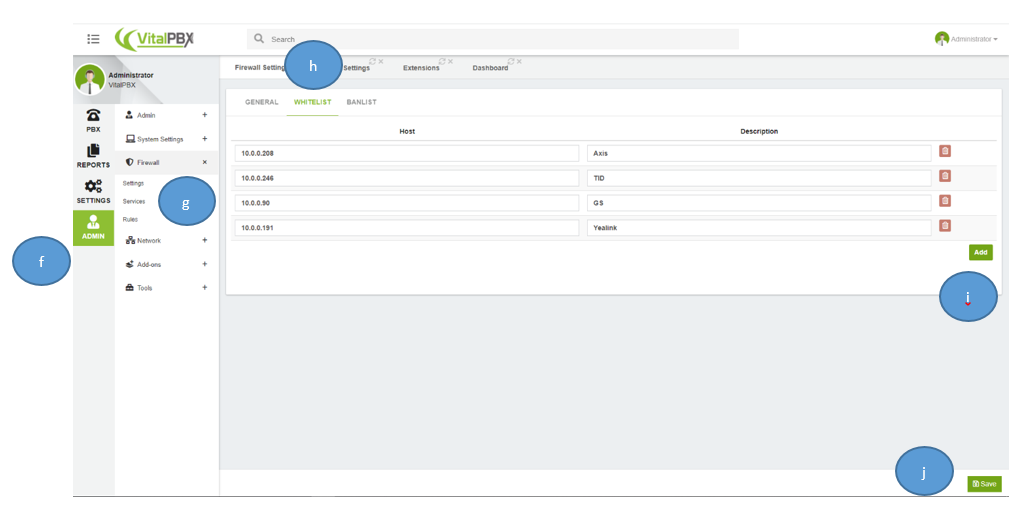 f) Click on ADMIN
g) Click on Firewall
h) Click on Whitelist
i) Click on Add to enter the IP address and Description of TID-600R Extension
j) Click Save
7. Verify the Transport protocol (TID-600R supports UDP, TCP, TLS) assigned port number and Audio/Video Codecs availability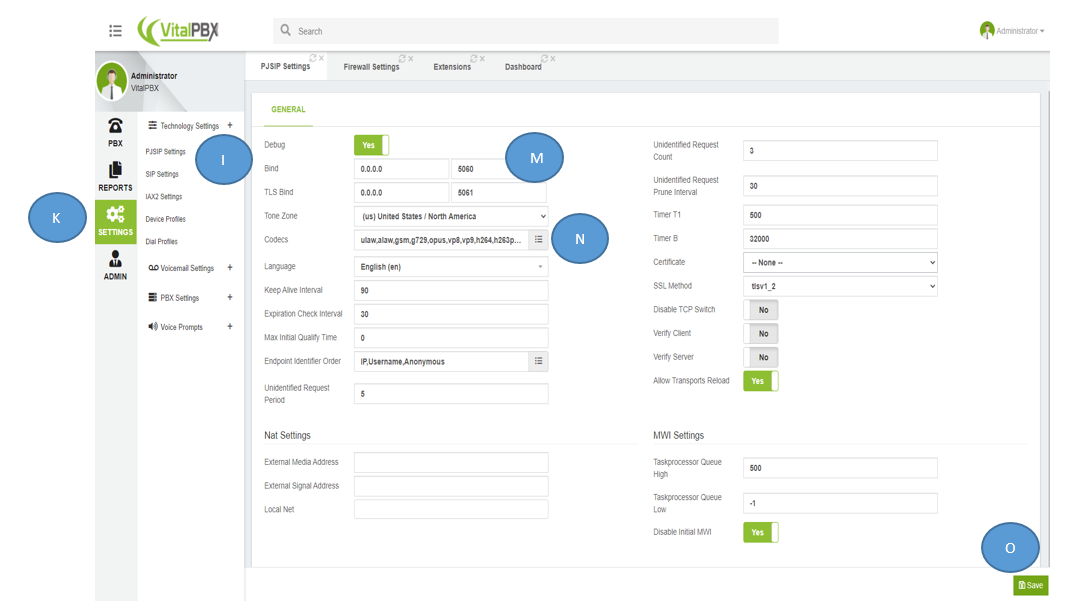 K) Click on Settings
I) Click on PJSIP settings
M) Verify the UDP/TCP port number on the PBX (i.e. 5060)
N) Verify the Audio/Video codecs supported by TID-600R are available (Video codec = H.264, Audio Codecs = G711, G722, Opus)
O) Click Save
8. Select DTMF mode (TID-600R supports RFC4733 and SIP Info)
General note:
In order for the save action to take effect, you may need to reload the PBX configuration. Click the icon below

For the intercom setting, click on the Link