Applies to Models: TID-600R
Summary:
This article contains the step to register and create an extension for the TID-600R in Genetec Sipelia.
Step By Step Guide:
1. After Login into Genetec Security Desk, select Tools, and then the Config Tool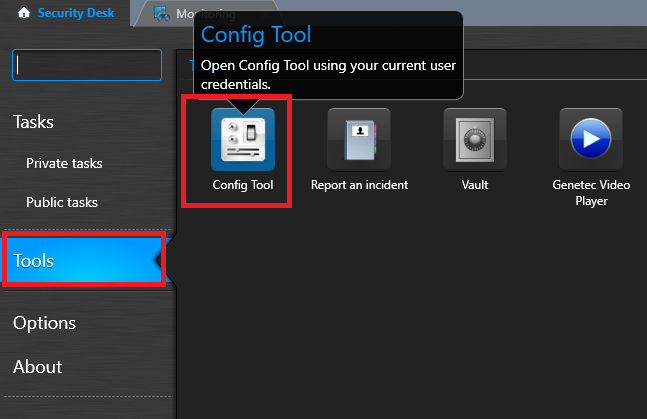 2. Select Plugins under the Tasks
3. Click on Sipelia. If you do not see the option, you need to install the Plugin (Sipelia).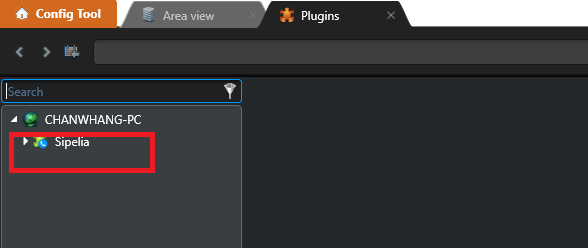 4. Press on Add Intercom located all the way at the bottom, and name the intercom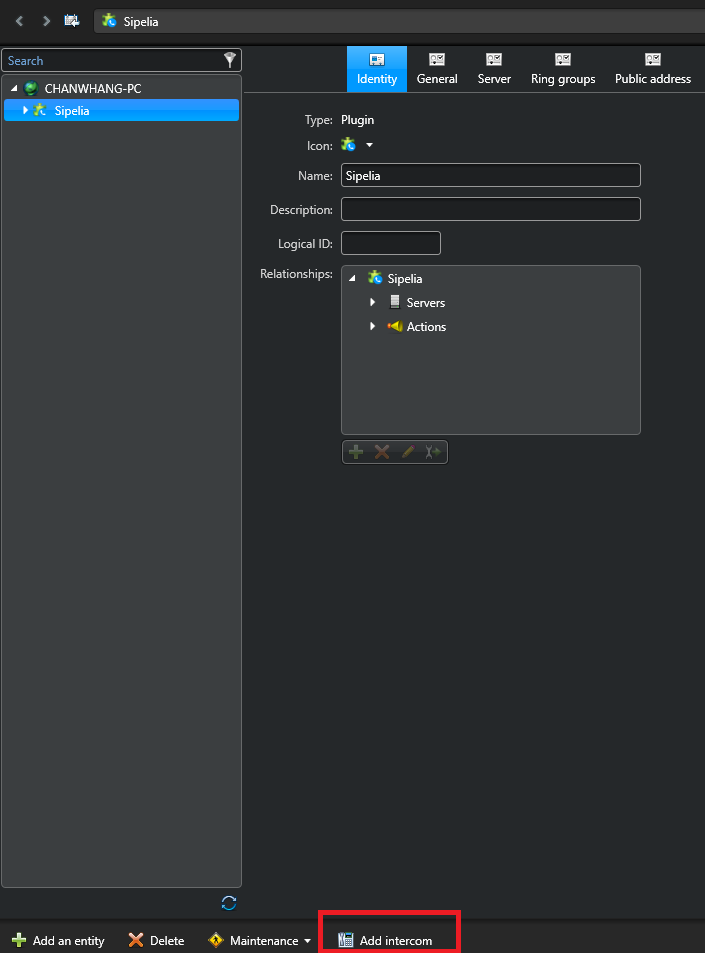 5. Add the intercom as a Video unit if you would like to use the intercom as a camera to record.
Set the manufacturer to Hanwha Vision (Techwin)
IP address of the intercom, port, and credential for the intercom. Press on the Add and Close button at the end.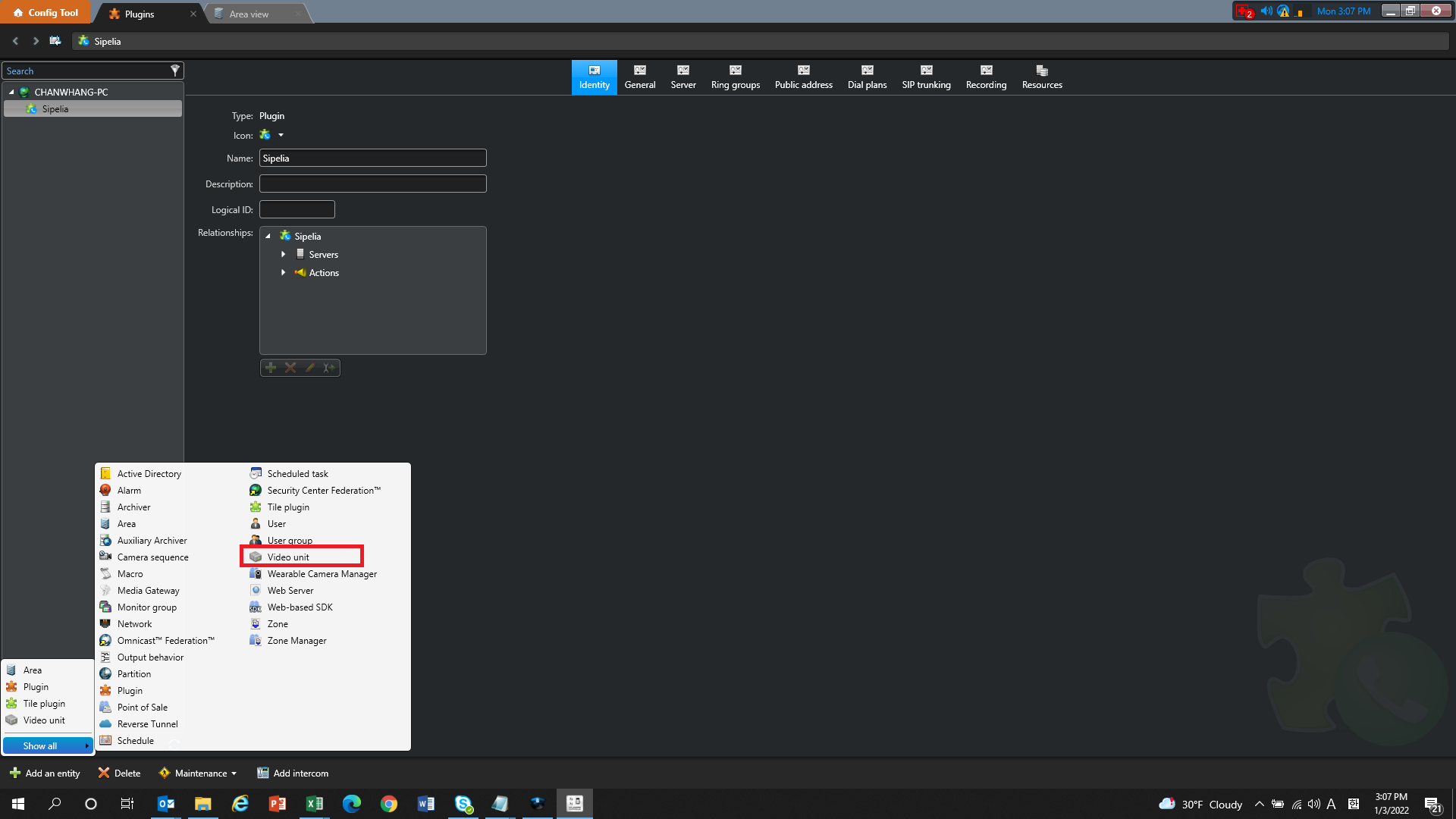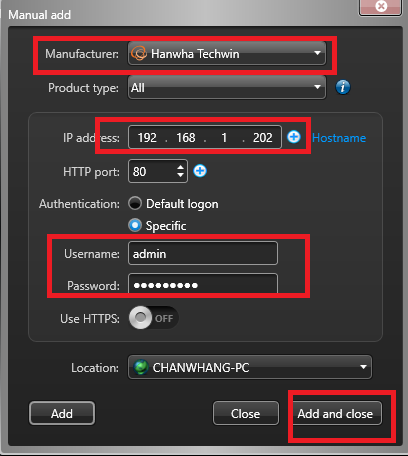 6. Define the extension for the intercom by pressing on the auto-assign button under VoIP, under the Area view tab or you can manually type in the extension number within the range manually as well.
Once the extension is defined, you can type in your own password in the Password box
Enable the Record audio and video option if it is desired.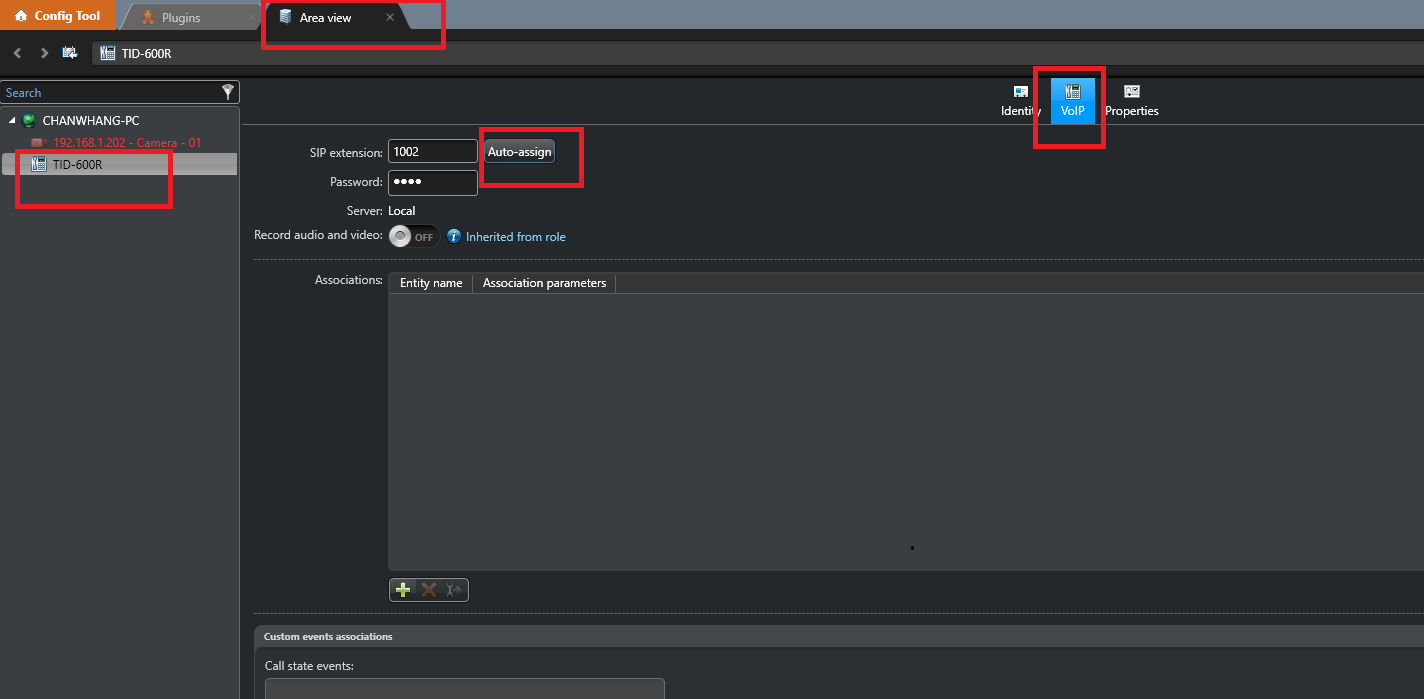 7. Associate the video with the intercom by clicking on the plus icon, selecting the camera, and choosing the camera that you have added previously as the video unit.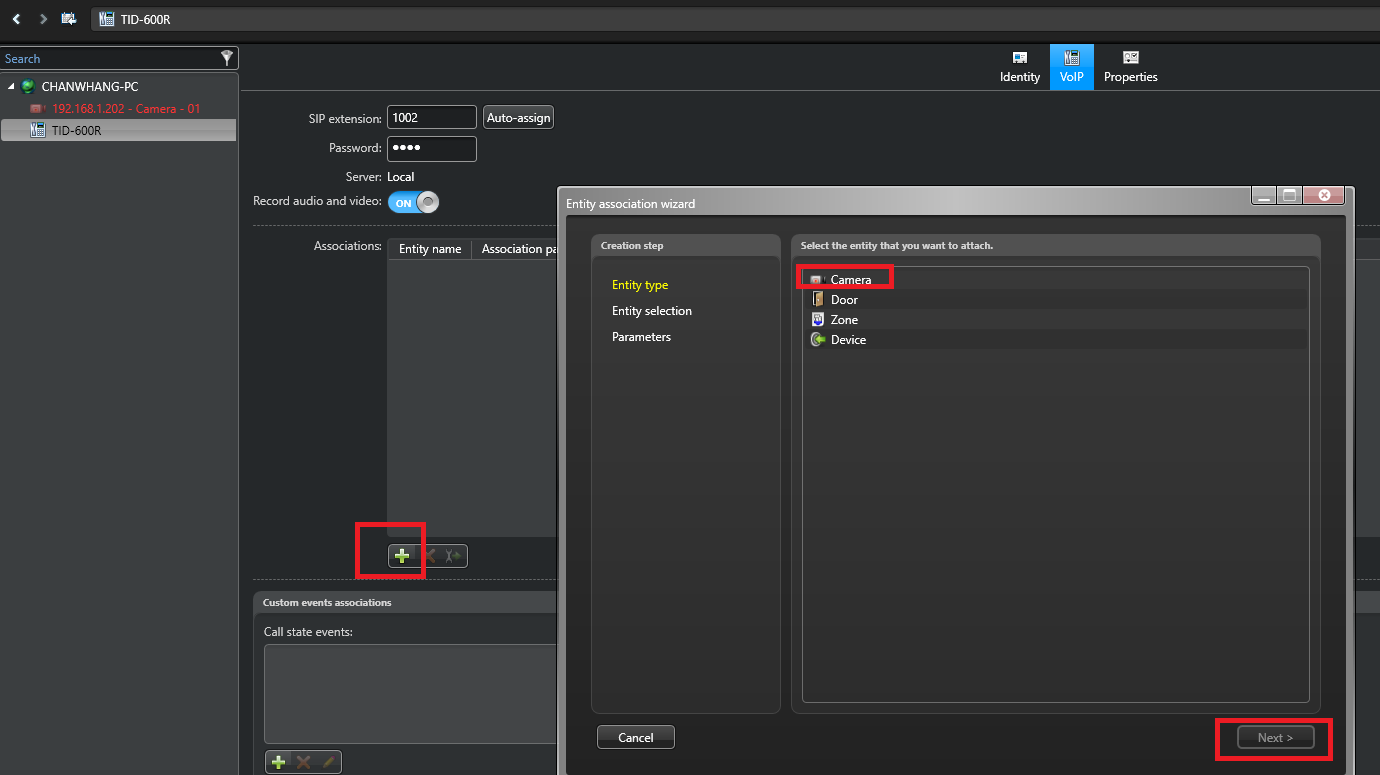 8. Program the intercom with the information, Extension #, Password, and IP address of Genetec Sipelia to the intercom
The programming of the intercom can be found on this link
9. Turn off the Auto UDP-TCP switch under Call Setup of the Intercom Menu Setting