Applies to: All Hanwha or third-party Servers, Desktop Clients, laptops with Intel Integrated Graphics, and a discreet AMD. Nvidia or Matrox GPUs.
Summary:
This KB covers instructions on how to force the Intel Internal GPU over a discreet AMD, Nvidia, or Matrox GPU on a Windows 10 machine. This process must be done using a non-supported Video card or in situations wherein the integrated GPU is more powerful than the Discreet Graphics (Ex Matrox GPUs).
Step By Step Guide:
1. Right-click anywhere on the desktop and then select Display settings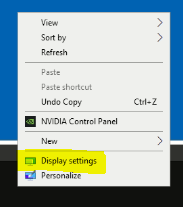 2. In the right panel, scroll down to look for and click on Graphics settings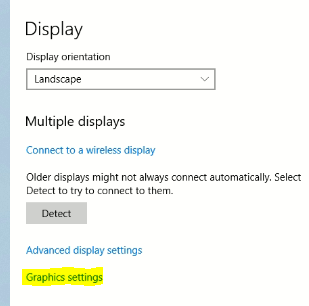 3. Under Choose an app to set preference, select Classic app, and click on Browse. Then, browse to the Wisenet WAVE Launcher.exe file that you want to force to use a GPU.
- Here is a typical install directory: C:\Program Files\Hanwha\Wisenet WAVE\Client\Client version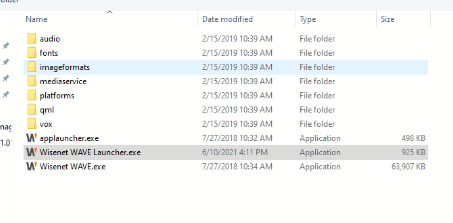 4. Once selected, click on the app and then click Options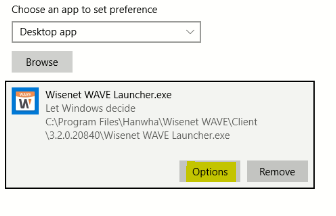 5. Under Set graphics preference, select a "Power Saving" power mode or choose the GPU with the Intel chip.