Applies to Models: all WRN series recorders as of 01/01/2021
Summary:
Due to the nature of the WRN series recorder being a computer running Linux, you are required to update the operating system from time to time. This article details steps to accomplish this update; if Hanwha Vision America releases any updates for this model recorder, they will be through an ISO that has the drivers and updates contained within that ISO; this would necessitate a re-image of the Linux OS on this recorder. These instructions will walk you through that process.
Warning: You will need a blank 8GB or larger USB drive to perform this process.  
If you use a smaller drive, the process will fail with an error.
This process will reformat your USB drive and erase all the data stored on it.
We recommend using a brand new thumb drive for this process.
If a new USB drive is unavailable, copy off all data from the drive
before performing the steps below.
Video:
Step By Step Guide:
1. Hook up a Keyboard and Mouse to the WRN
NOTE: The initial stages of re-imaging require a physical keyboard,
No on-screen keyboards are available in the re-image process
2. Back up your Wave configuration if possible
NOTE

: Even though you might be locked out of the WRN in some cases
if you can log into Wave from a workstation, you can backup the 
License keys and the Wave database
3. Click >Here< to go to the Balena site
4. Download Balena Etcher
NOTE: Etcher is very simple, you select your source file, your
destination drive, and burn the image
5. Download the latest ISO for the WRN
NOTE

: Click >Here< to download the latest Linux build for the WRN
6. Once you have created your bootable image, plug the USB Drive into a blue USB 3.0 jack
7. Repeatedly press the F5 key during WRN boot until it beeps and enters the BIOS boot menu
(Figure 1)
8. Select the USB device (Figure 1)
NOTE

: The name will be different depending on the brand of the 
USB drive (Figure 1)
Figure 1
9. Press the Enter key to select the first highlighted option (Figure 2)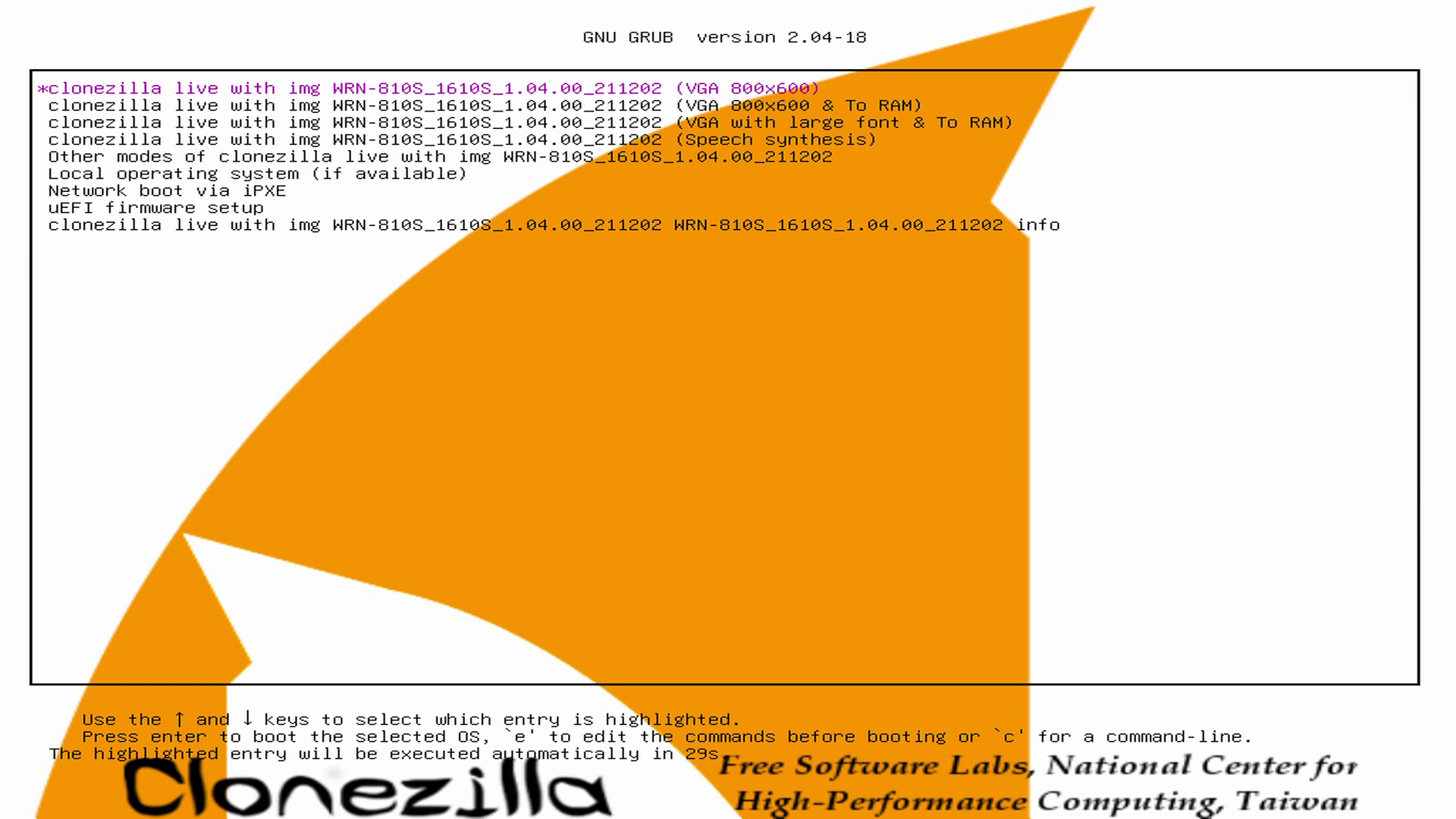 Figure 2
10. The errors below can be ignored (Figure 3)
Figure 3
11. Partclone will show progress bars for the first half of the image process (Figure 4)
NOTE

: This will take roughly 5 minutes, after the progress bars are 
complete, you will receive two warning prompts for confirmation that
existing files will be deleted and overwritten.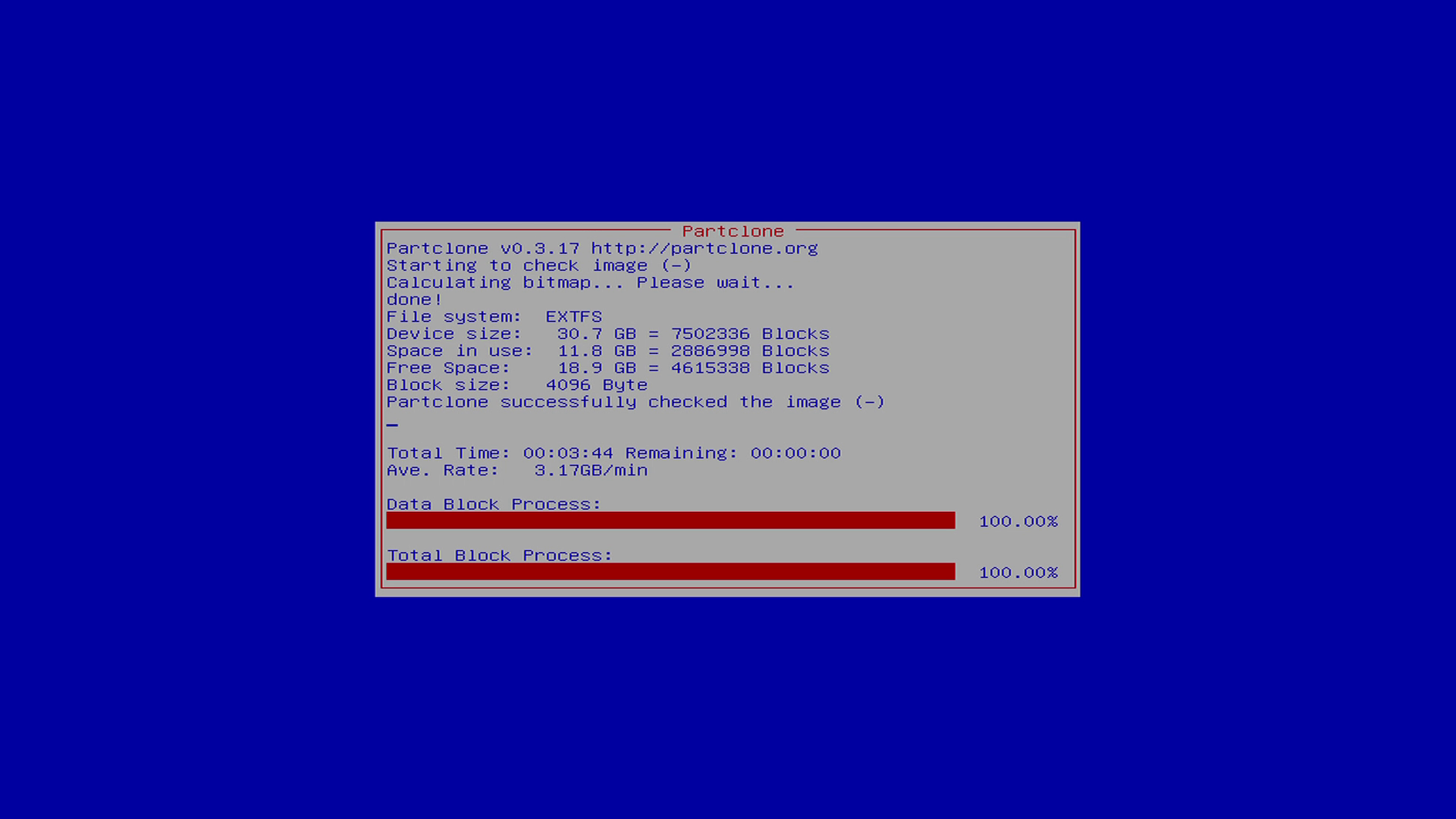 Figure 4
12. Type Y (Figure 5)
13. Press the Enter key to proceed with both prompts (Figure 5)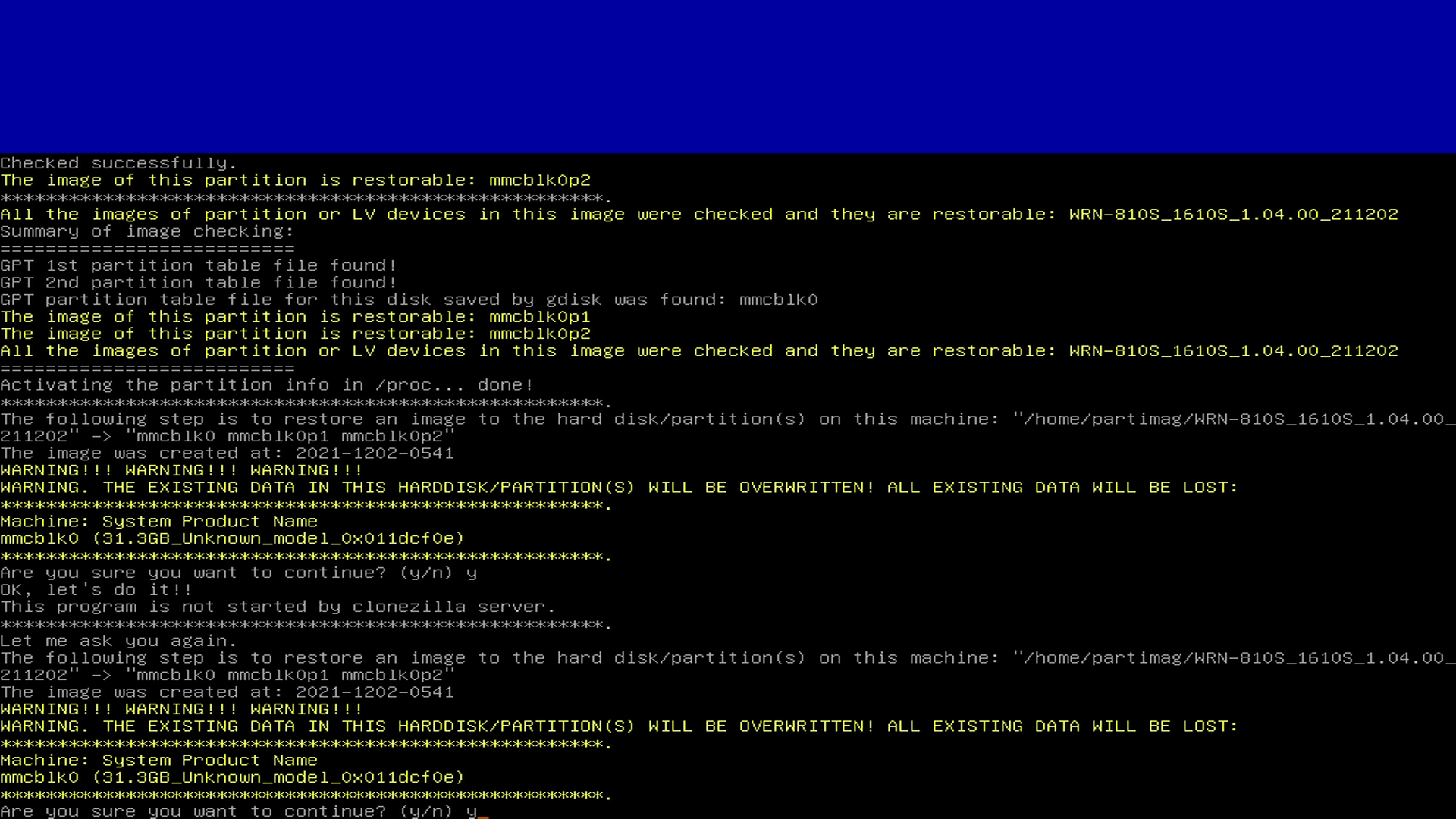 Figure 5
14. Partclone will take roughly 5 minutes to complete (Figure 6)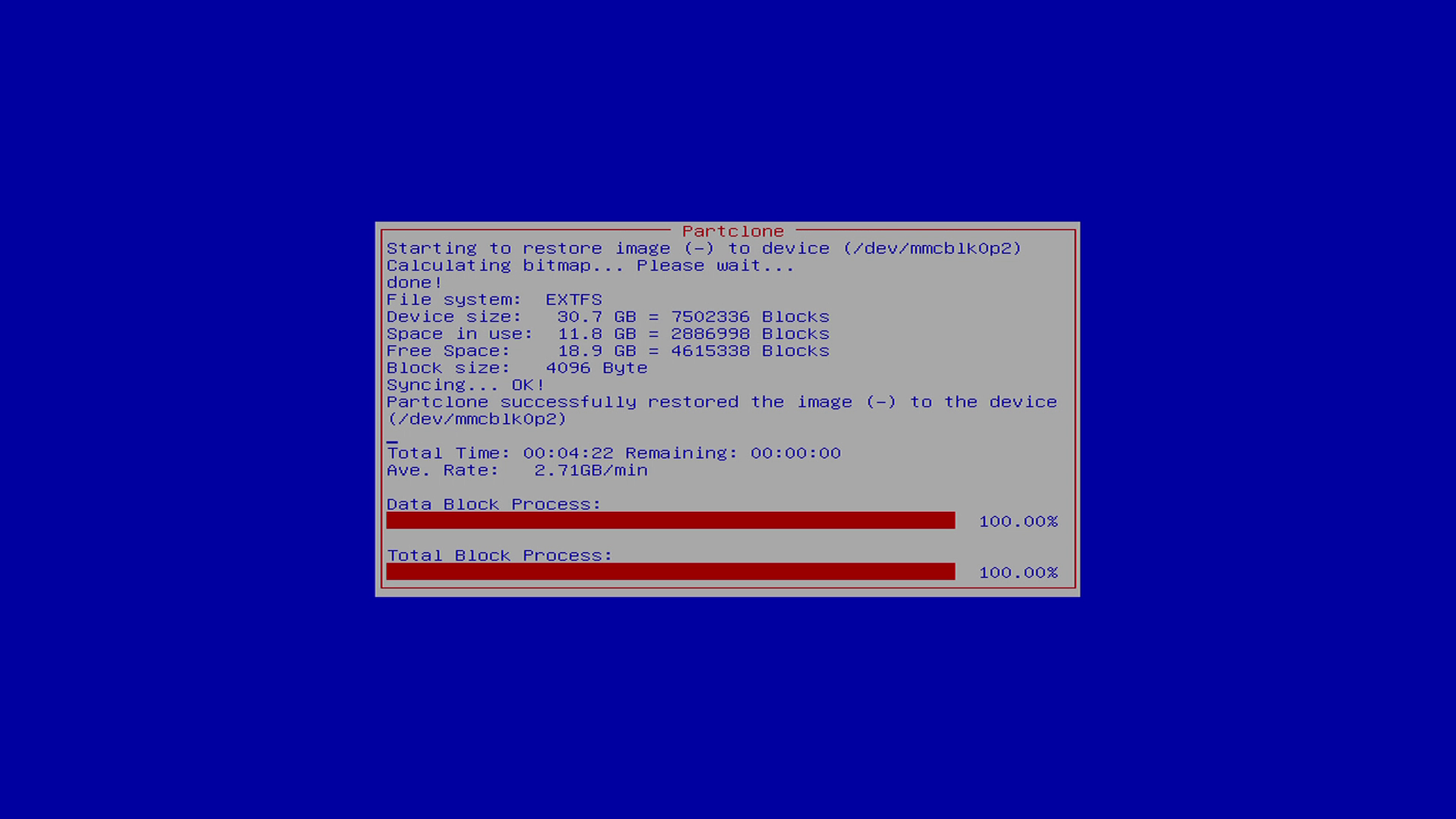 Figure 6
15. Select the option to Power Off (Figure 7)
16. Click on OK (Figure 7)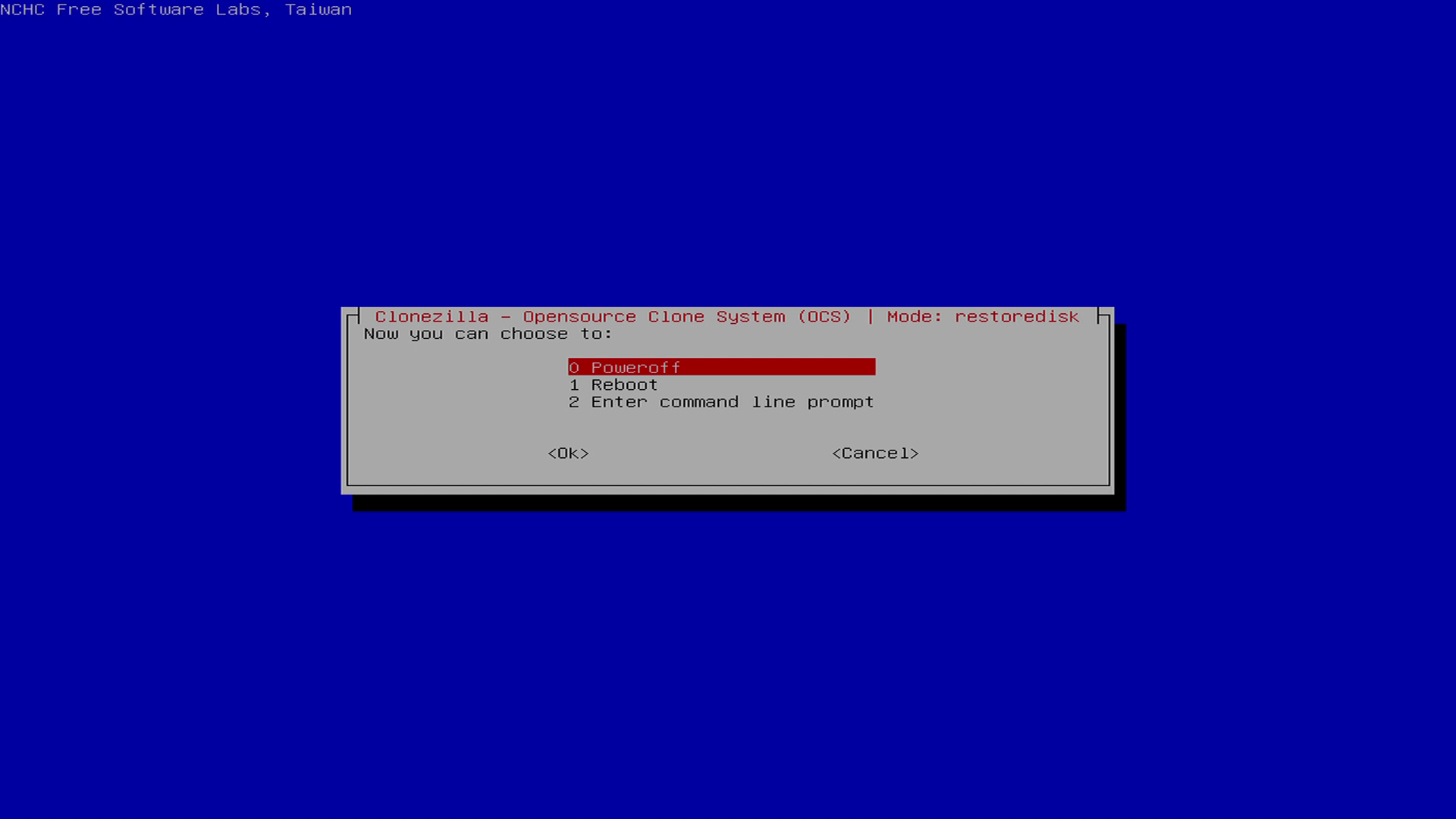 Figure 7
17. Remove the USB drive from the WRN
18. Cycle power to the WRN
NOTE: Contact Support at techsupport@hanwha.com for the Linux password
Addendum: Should Wave not recognize the recording drive(s) in Linux upon system 
recovery click >Here< to properly remount them for Wave usage