Applies to Models: TID-600R
Summary:
Peer to Peer connection from intercom to SIP phones.  
Direct connection from Intercom to 

SIP phones without PBX servers.
Step By Step Guide:
1. Register your phone to the intercom.
Type in the following information in the Phone setting
Register Name : Extension number of your choice
Server Host (Domain): IP address of the intercom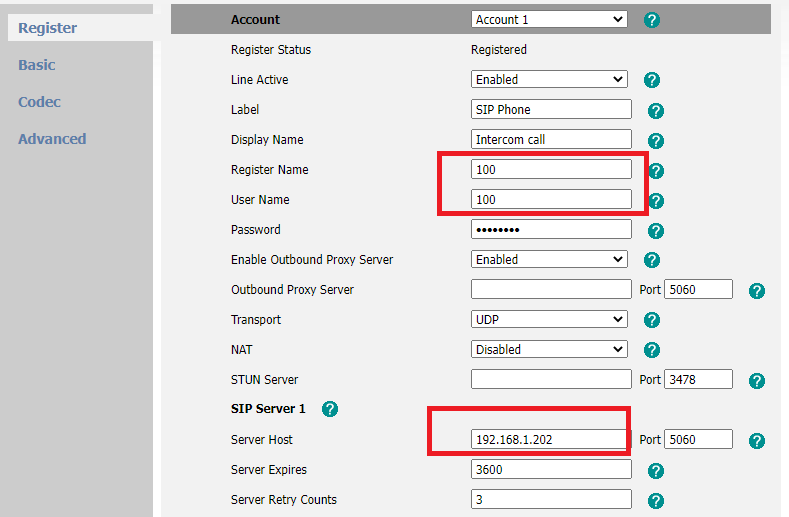 2. Click on the Add button under the Recipient to program the extension number of the phone that the user desired to receive the call when the intercom button was pressed.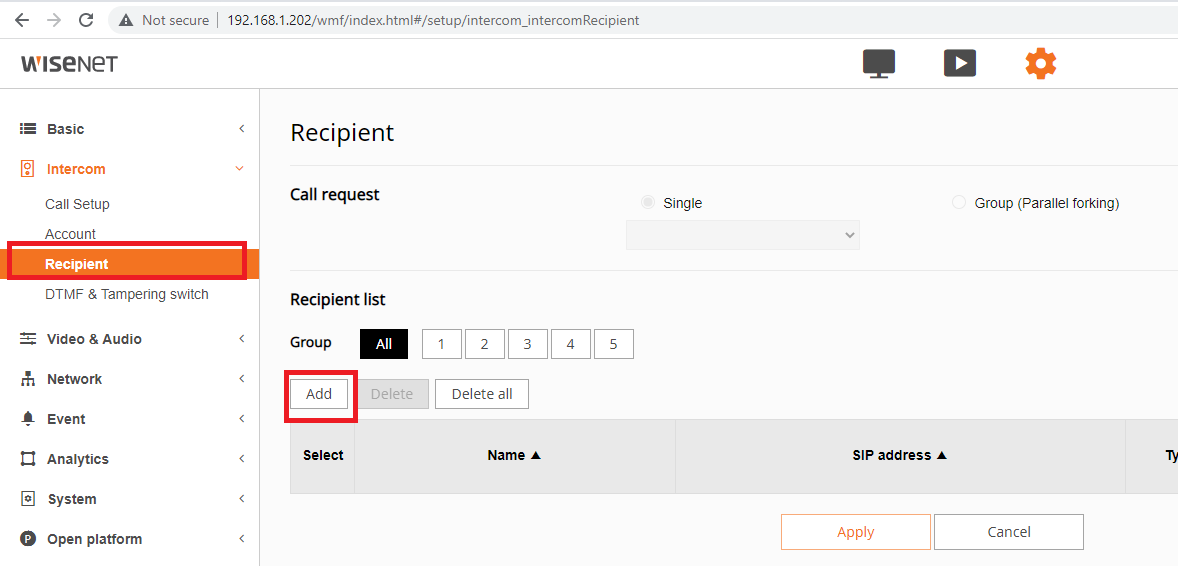 3. Type in Name of your choice, SIP address in the format of sip:Extension (One that you have defined from step 1) # @ IP address of the phone. Set the type to Peer-to-Peer.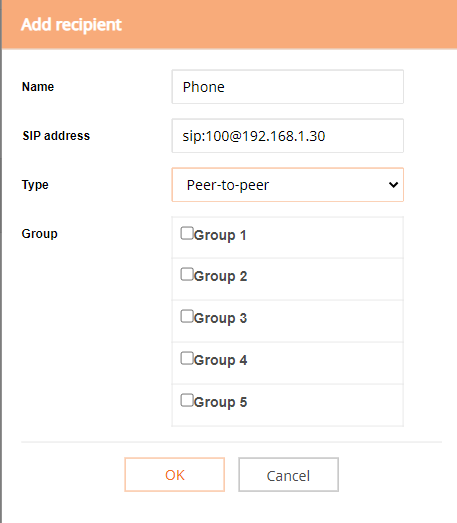 4. Make sure to save the setting by clicking on the Apply button at the bottom.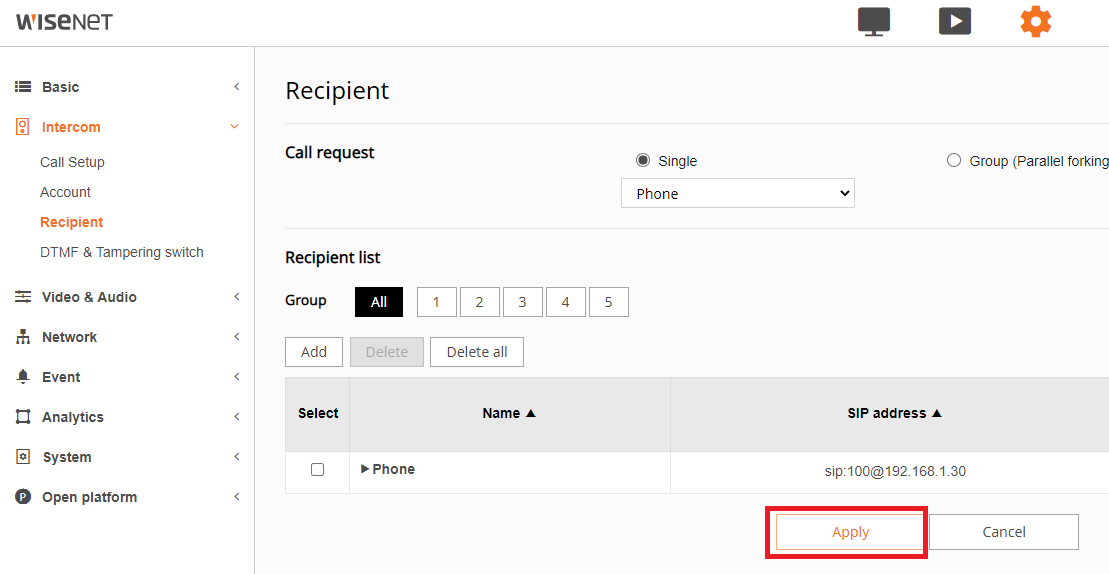 5. To trigger the relay to open the door, you need to program DTMF. Enable DTMF under the DTMF& Tampering switch. Define the digit (triggers the delay when you press this digit from the receiving phone) of your choice. Set the Alarm output 2(NO/NC port) to your desired time. Set the event activation time to Always unless you need th scheduled time set. Make sure to press the Apply button to save.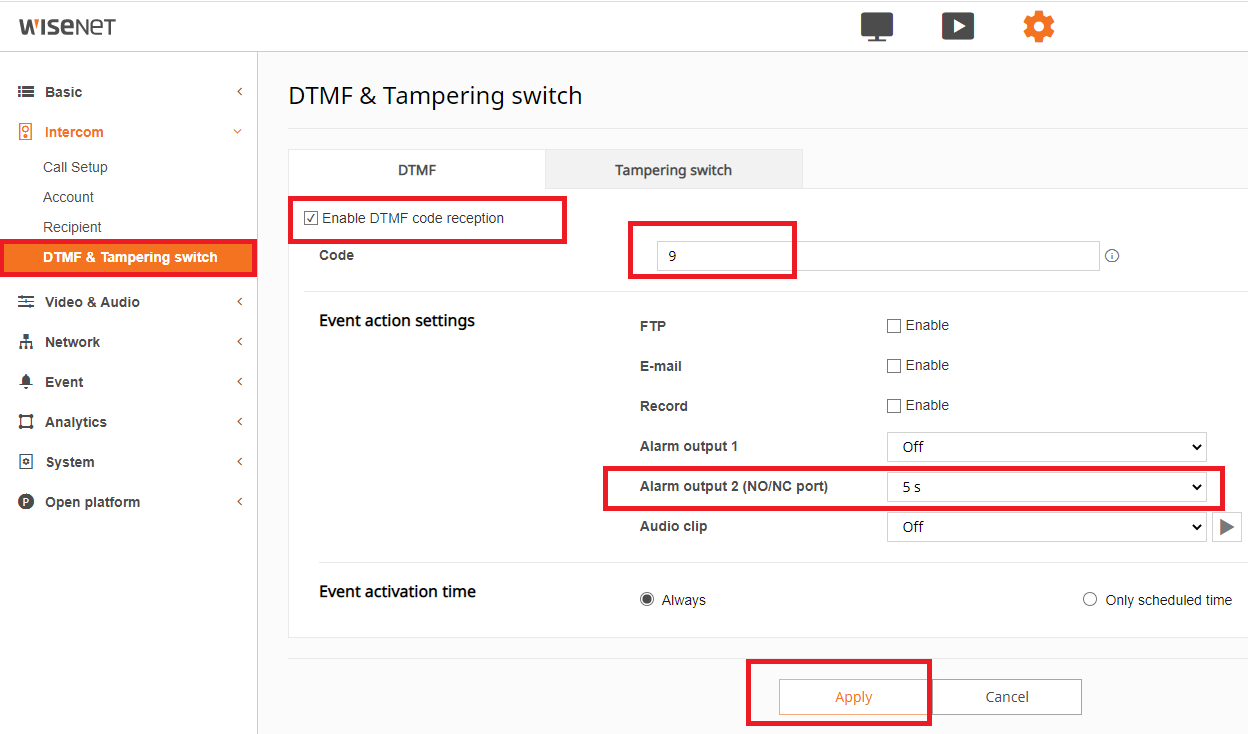 6. Enable the tampering switch so that the intercom can behave in the way that you want in case of the tamper event happens. Click on the Tampering switch tab under the DTMF & Tampering switch, and then check the Enable tampering switch box, set the parameters at your will. Press Apply to save.