Sureview - How to Enable Alerts
First you will need to reach out to Technical Support to enable the Sureview alert integration features on your account.
After that is completed, you will set the IP and port that the alerts need to be sent to like so:
To change the custom IP and Port for Sureview Immix integration, go to Account Settings / Alerts. Fill in the IP and Port and save the changes.
To configure the alerts by camera, do the following:
When enabled, a "Sureview Email" can be entered in camera settings. Check the box and fill in the email with the "s" number email address. If analytics or motion alerts are active, they will also be sent to the email address for Sureview.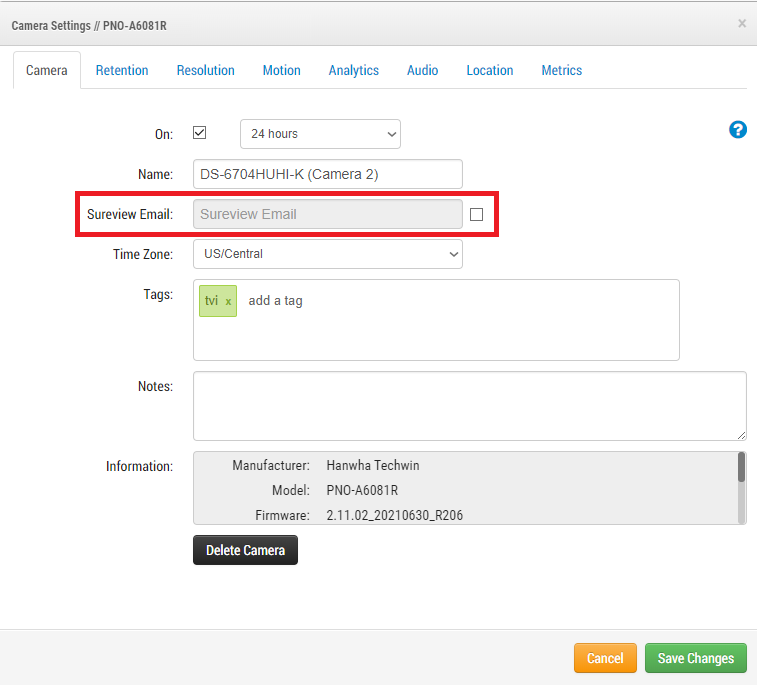 For more information about Sureview Immix, visit the website: Sureview Immix