Summary:
Media Shortcut enables you to view both previews and live video directly from the CMVR
to your computer if you are on the same local network resulting in both previews and
live video loading faster. Previews are shown at up to 8 frames per second giving the 
user a much better experience. 
  Other features and metadata must still come from the cloud; this includes any analytics
   and history browser timeline information (notification indicators, motion regions, ETC).
    Media Shortcut will work with both bridges and CMVRs, but the footage does need to be
      local on the device.   If the footage has already uploaded to the cloud, then this 
      could reduce the functionality of Media Shortcut
How to enable media shortcuts:
Media shortcut must be enabled in bridge/CMVR settings on the dashboard:
Enabling Media Shortcuts on the bridge
1. Click the settings cogwheel next to the bridge that you want to use with Media shortcut.
2. In the Bridge tab, click Advanced in the top right corning of the window in order to access Advanced Settings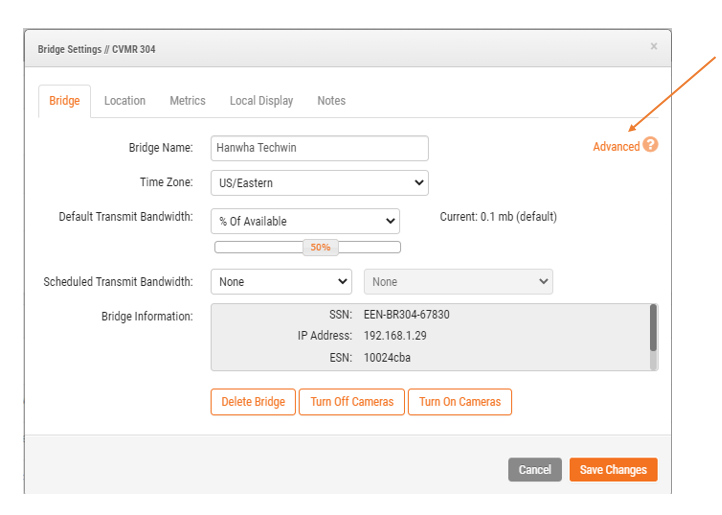 3. Check the box next to Media Shortcut.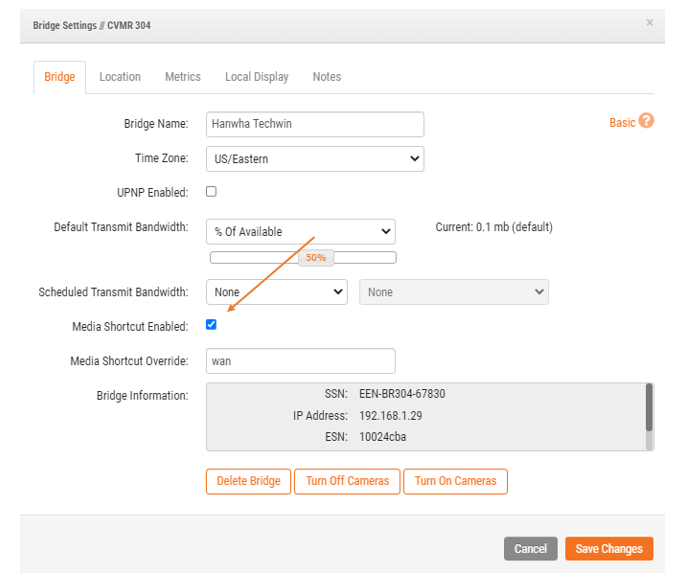 5. Click Apply and then Save Changes.