Summary:
There is also the possibility of creating alerts for when motion is detected in a certain 
region.  For example, if an end-user wished to receive an alert every time someone entered 
the front door, a motion region could be placed around the door and set to send out email 
alerts or push notifications.  
How to create alerts for motion region triggers:
1. As with Masking Out Motion regions, navigate to the Motion Tab in the camera's
settings and create a region

where you would like to be notified of movement.
In the example below, 2 regions have been created around the door and the window.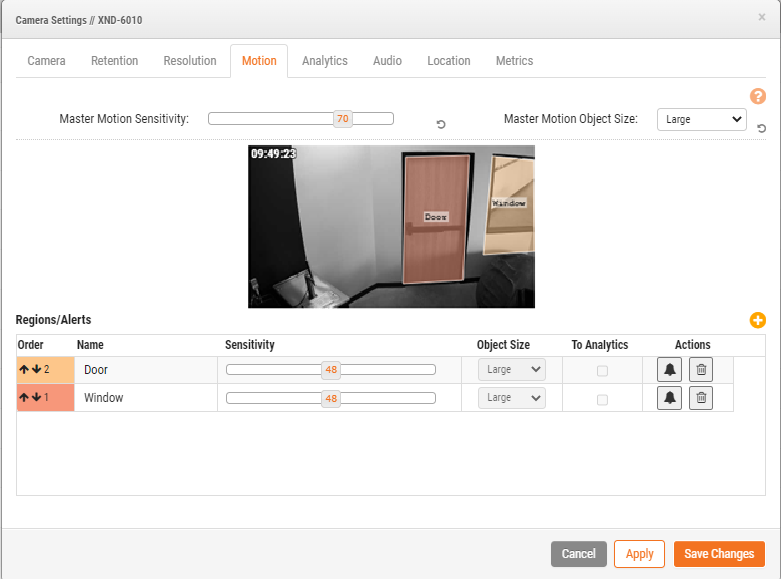 2. Next Click the bell

next to the region from which you wish to receive alerts and a drop-down menu will appear.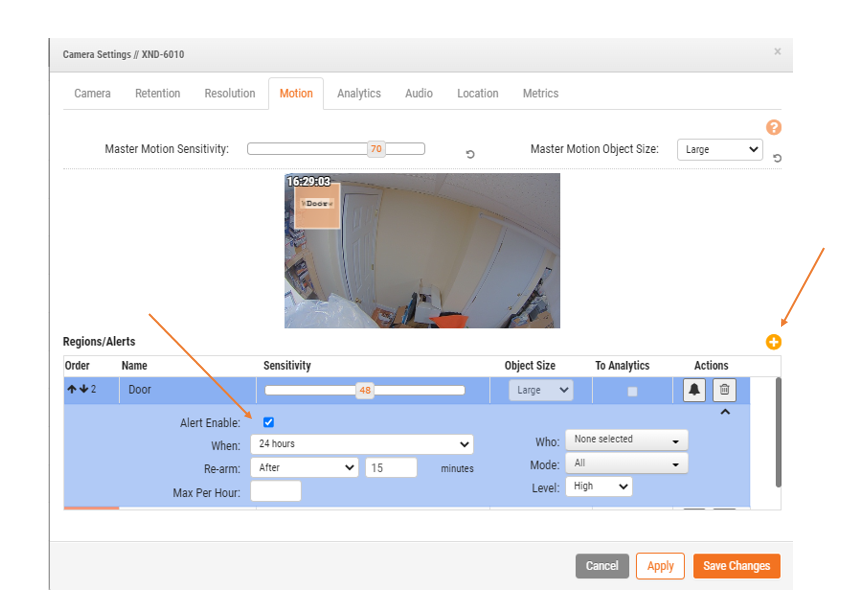 3. Click the Alert Enable box in order to enable alerts.
4. Select your configuration options including When, Re-rearm, Who, Mode, and Level. The sensitivity may need to be adjusted as well depending on environmental factors.
  In order for a user to receive motion alerts, alerts must be enabled in that specific 
     user's My Profile.