Summary:
In the case of event-recording cameras, there will be times when it is needed to block out 
objects that cause constant motion and trigger recording on the camera.  For example, 
a tree swaying in the wind or a TV that is always turned on may trigger motion recording,
when these events are not notable.  In order to utilize Wisenet SKY's motion-capture feature
fully, it may be best to mask out these motion regions. 
Let's use the scene below as an example. The TV panels with the graphics on the wall are a good example of something we may want to block out because they will trigger the camera's motion settings. Wisenet SKY provides a quick and easy way to do this.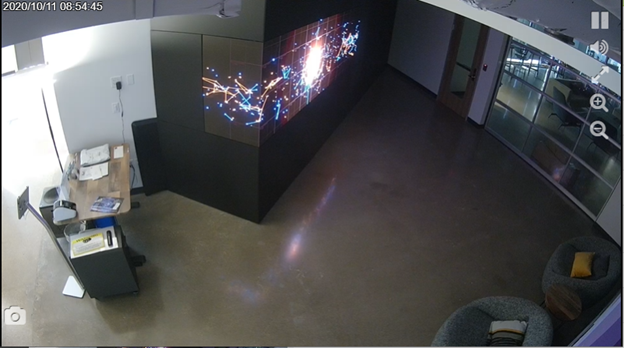 How to create a mask out region:
1. First go to the camera's settings and select the Motion Tab.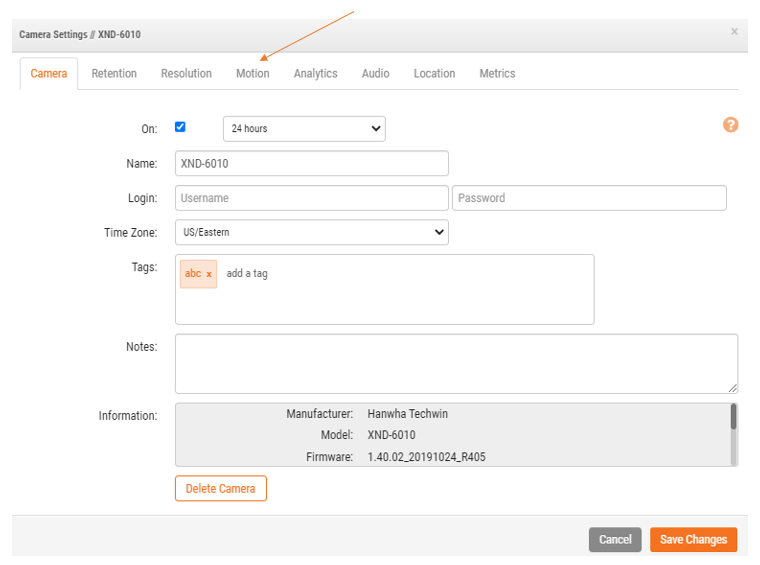 2. Create a moton region by clicking the yellow plus sign

.
3. Shape the region around the desired object that you wish to mask out.
  In the above example, you can see that the region is shaped around the graphics.
4. Turn the Sensitivity to 0.
  Sensitivity is how sensitive a region or camera is to motion.  Sensitivity is by default 
     set to 80.  Setting the sensitivity to 0 will make the region not sensitive to any motion
     whatsoever.  
5. Click Apply and then Save Changes.