Applies to Models: XNF-9010
To maintain standards, Hanwha Vision America uses the web UI for all knowledge base articles about product configuration. Open Chrome, enter the IP Address of your device into the URL bar, and press enter. If you are not using the web UI to configure your device, please refer to the user manual for your product.
Summary:
The XNF-9010 supports creating de-warped channel views. These channels have their own RTSP feed and are a separate feed from the camera. So when you are registering this device into a VMS, have the de-warped views configured first.
Step By Step Guide Adding a De-Warped Channel View:
1. Open your browser
2. Enter the IP address of the camera into the URL bar of the browser
3. Click Enter
4. Enter the known credentials of the camera
5. Click OK
6. Click on the Gear icon at the top of the camera screen (Figure 1)
7. Select Basic (Figure 1)
8. Select Video Profile (Figure 1)
9. Click on the View Mode drop-down (Figure 1)
10. Select the view Q1, Q2, Q3, or Q4 (Figure 1)
11. Click Apply (Figure 1)
12. Click Confirm, and the camera will reboot to add the channel
NOTE: This creates a new channel, with its own Video Profiles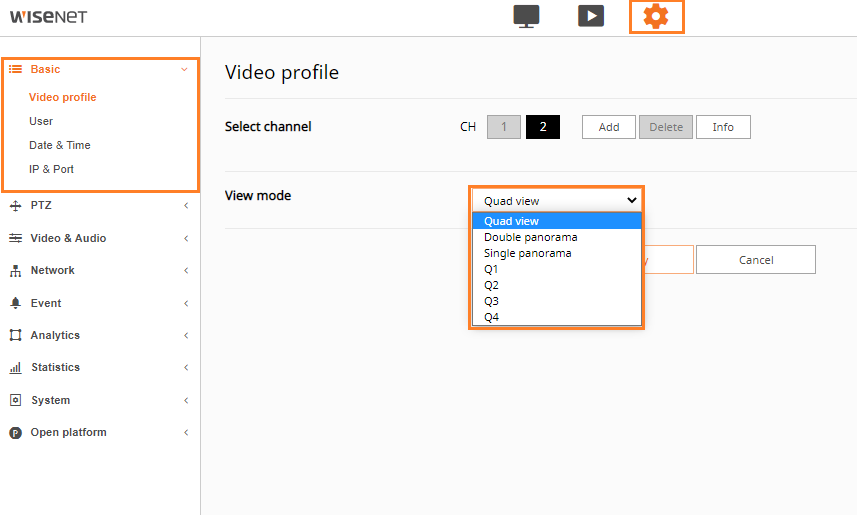 Figure 1
Step By Step Guide PTZ Preset Setup:
1. Select PTZ (Figure 2)
2. Select Digital PTZ (Figure 2)
3. Click on the quadrant drop down to select your quadrant (Figure 2)
4. Use the on-screen joystick on the upper right to adjust your field of view (Figure 2)
5. Click into the Name field (Figure 2)
6. Enter the name of this new preset (Figure 2)
7. Click OK to confirm adding your preset (Figure 2)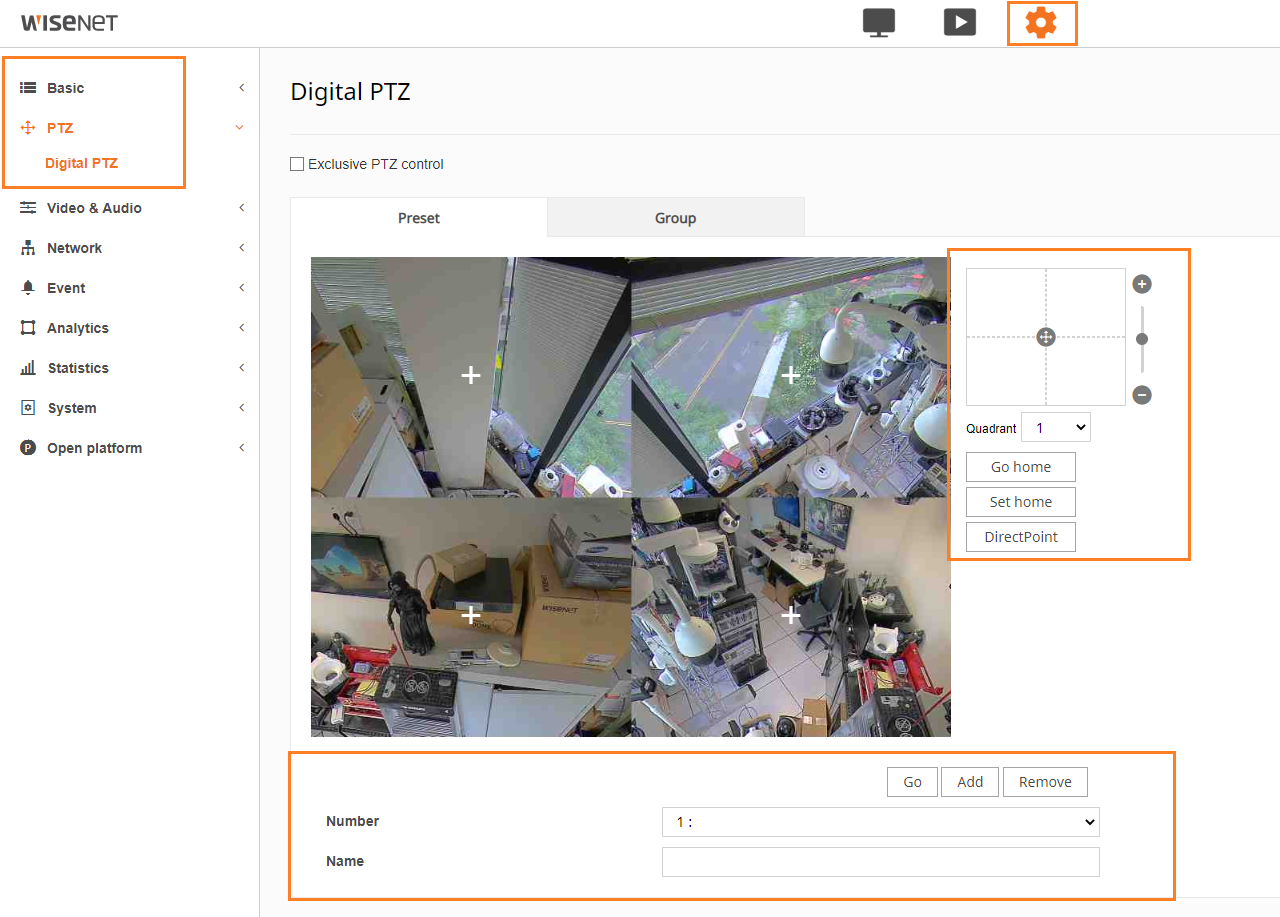 Figure 2