Applies to Models: All Hanwha IP cameras
To maintain standards, Hanwha Vision America uses the web UI for all knowledge base articles about product configuration. Open Chrome, enter the IP Address of your device into the URL bar, and press enter. If you are not using the web UI to configure your device, please refer to the user manual for your product.
Summary:
All Hanwha IP cameras ship with a default DNS setting of 168.126.63.1 & 168.126.63.2. These are public DNS servers from a Korean Telecom provider. The Step-By-Step will show you how to change that to a loop-back IP.
Step By Step Guide:
1. Open your browser
2. Enter the IP address of the camera into the URL bar of the browser
3. Click Enter
4. Enter the known credentials of the camera
5. Click Sign-In
6. Click on the Gear icon at the top of the camera screen (Figure 1)
7. Select Basic (Figure 1)
8. Select IP and Port (Figure 1)
9. Click into DNS 1 (Figure 1)
10. Enter 127.0.0.1 (Figure 1)
11. Click into DNS 2 (Figure 1)
12. Enter 127.0.0.1 (Figure 1)
13. Click Apply down at the bottom of the screen (Figure 1)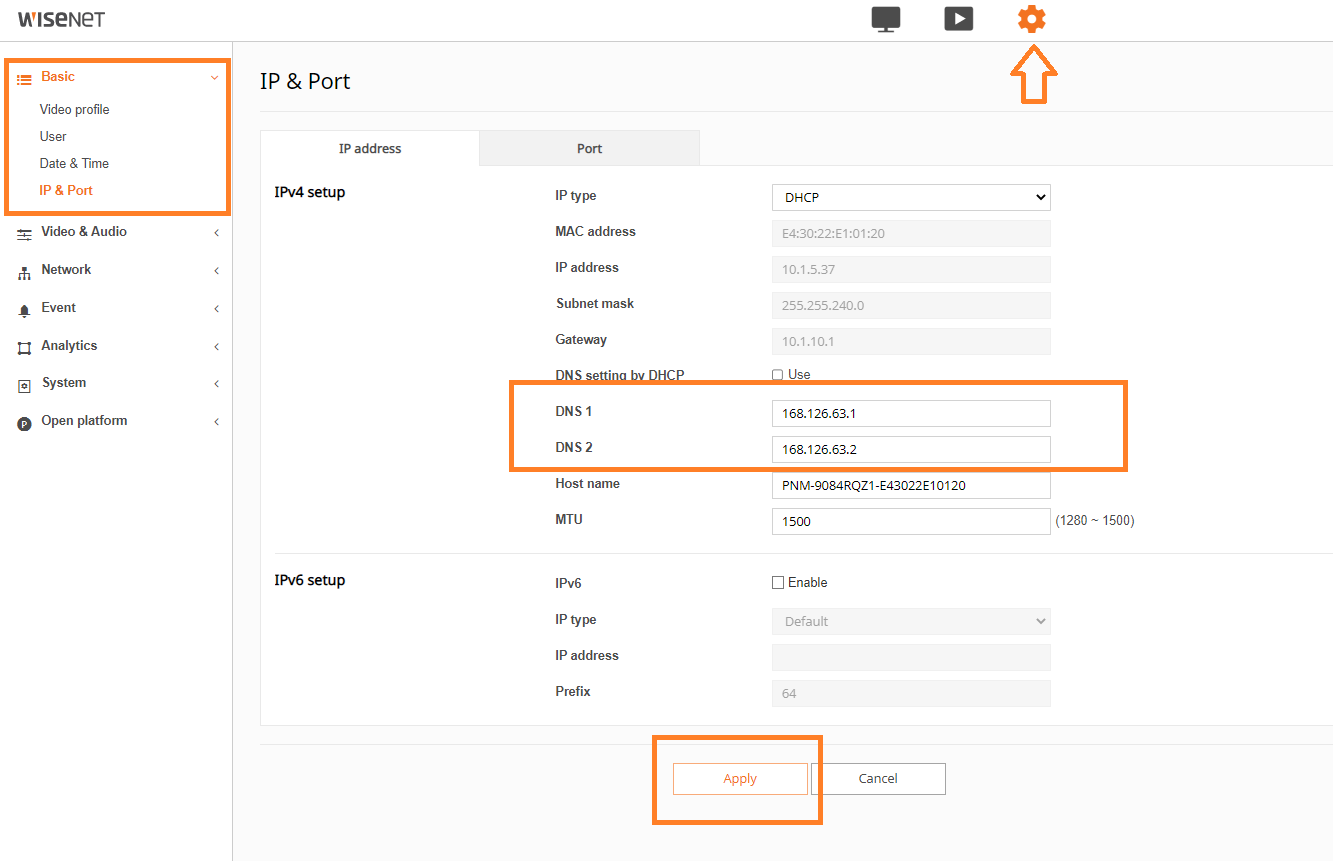 Figure 1