This KB article applies to the WRR-5501 rack mounted servers only.
Steps to reseat System Memory (RAM modules)
There are two screws that hold the lid to the chassis, one on each side. Once removed, you can locate the memory modules as shown below.
Press on the white tabs to release the memory modules.
Re-insert the memory modules and make sure that the it is secured into place
​​​
​
​​


Steps to clear CMOS using the battery method
Turn off all peripheral devices connected to the system.
Disconnect the power cord from the AC power source.
Remove the lid.
Find the battery on the board. shown in the picture below.
Remove the battery
Wait 1–5 minutes, then reconnect the battery.
Put the system cover back on.
Plug the system and all devices back in.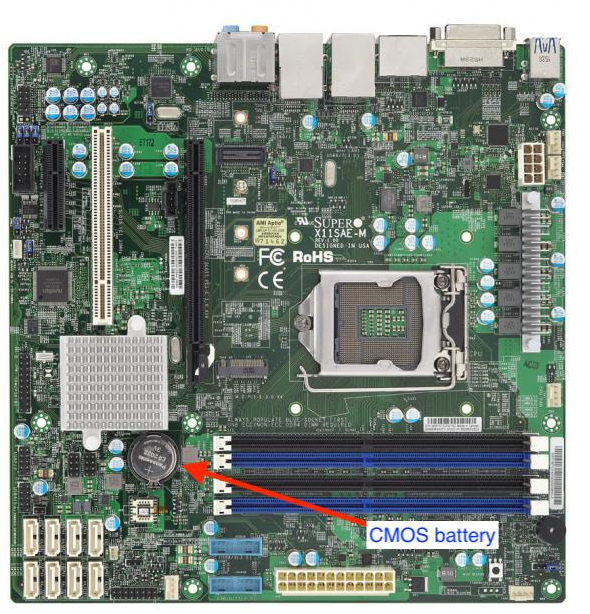 ​​