Applies to Models: Wave
WARNING:
The steps below are for instructional purposes or emergency use only.
Hanwha Vision America recommends that only a qualified IT Professional attempt this process.
Hanwha Vision America and its affiliates are not responsible/will not accept responsibility for damage to hardware, hardware components, loss/corruption of data, or any damages resulting from using this process.
Summary:
While merging two Wave servers, you can get a message stating that at least one server has the same ID as another in the Wave hive. In windows, this can only be corrected by entering the Windows registry. This is caused by a duplicate GUID in the Windows registry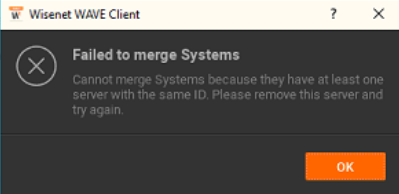 Step By Step Guide:
1. Hold CTRL on your keyboard and press R
2. Type services.msc
3. Press Enter
4. Find Hanwha Media Server (Figure 1)
5. Right-click on Hanwha Media Server (Figure 1)
6. Select Stop (Figure 1)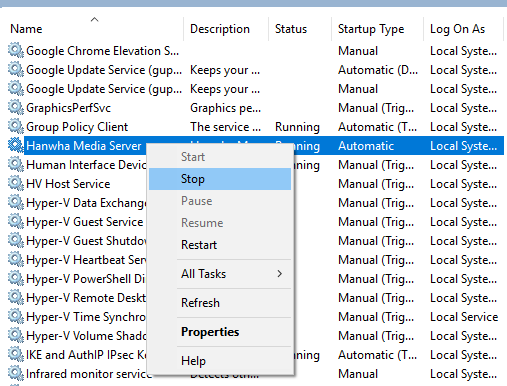 Figure 1
7. Hold CTRL on your keyboard and press R
8. Type Regedit
9. Press Enter
NOTE: Always export your Registry before performing steps like these,
proceed at you own risk
10. Browse to HKEY_LOCAL_MACHINE\SOFTWARE\Hanwha\Hanwha Media Server (Figure 2)
11. Locate the serverGuid entry (Figure 2)
12. Double-click on the serverGuid entry (Figure 2)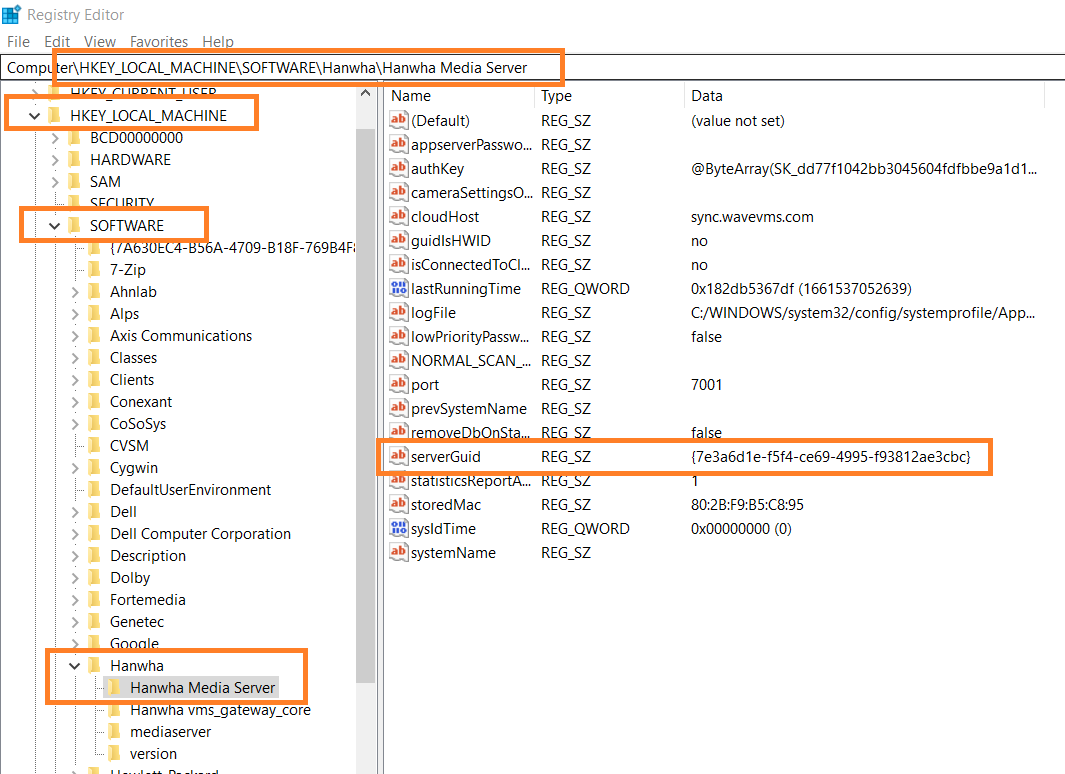 Figure 2
12. Delete the information in the Value Data field (Figure 3)
13 Click OK to save the change (Figure 3)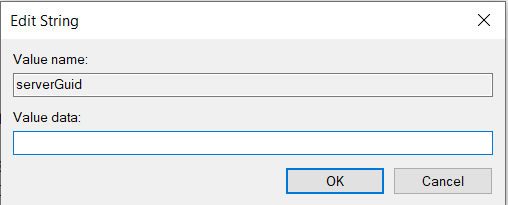 Figure 3
14. Go back to the Windows Services screen
15. Find Hanwha Media Server
16. Right-click on Hanwha Media Server
17. Select Start