Applies to Models: Products running Wisenet Mobile
Summary:
Below are the steps required to configure Wisenet Mobile-DDNS. This assumes that the recorder is properly connected to the network and has the relevant ports forwarded in the router.
Note: For best cyber secrity, many Hanwha recorders support P2P, which is a secure method of access without the need for port forwarding.
Step By Step Guide:
1. On the DDNS ID field enter the Product ID or Host Name.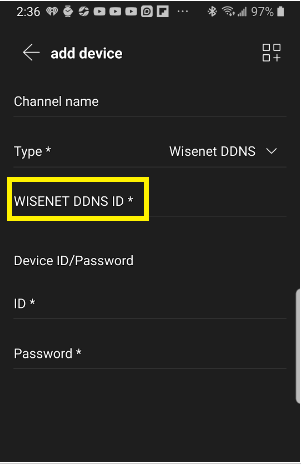 2. Enter the device credentials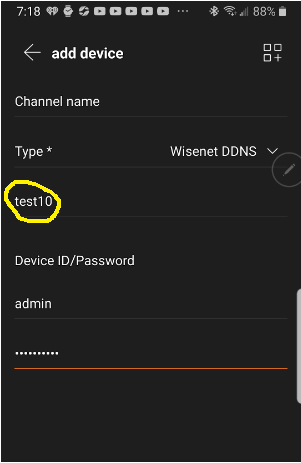 3. Select the devices to be viewed or monitored.