Applies to Models: PNB-A9091RLPH, XNO-6120R, XNV-6120R, LPR Application, WAVE
Summary:
LPR Application Configuration for the Wisenet WAVE VMS
Please follow these instructions to configure the LPR application to receive LPR events from the Wisenet WAVE VMS. The application is capable of sending bookmark events that consist of a License Plate number and a time stamp, along with the camera footage when configured correctly.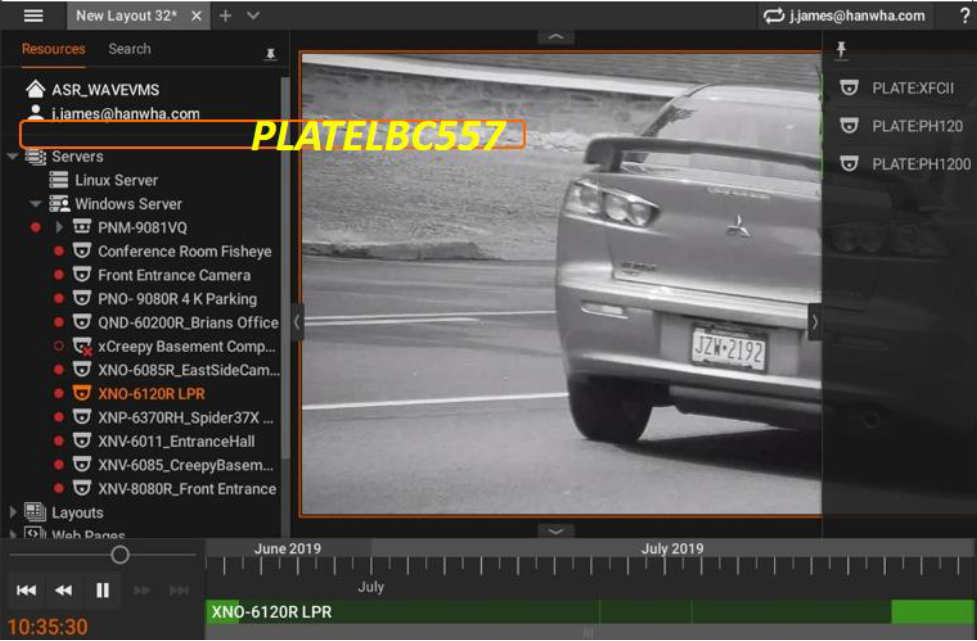 * Please note that the LPR Solution is currently available only on select WISENET Cameras, specifically the PNB-A9091RLPH, XNO-6120R, and the XNV-6120R .
Step By Step Guide:
Make sure that the camera is added in to the WAVE VMS by following the WAVE documentation on adding the camera.
Login to the camera and click on Open platform -> Go App to open the LPR Application.
In order to allow the LPR Application to send events, go to the Setup menu -> Event action setup and enable "TCP" for "Every Plate" event (or one or more lists) in the corresponding boxes, to receive the license plate readings in WAVE VMS.
Set the Protocol to "WAVE HTTP" in the TCP menu to send the plate readings to WAVE VMS.
Enter the username and password of a user account for the WAVE Server.
Enter the IP address and communication port (port 7001 is the default), as per WAVE configuration.
After entering the information above, Ion Apply to confirm the changes.
You may need to disable the WAVE setting "Allow only secure connections".
Go to the WAVE client and view the events as the LPR data is read. (Ctrl-B can provide you a list of all bookmark events in WAVE)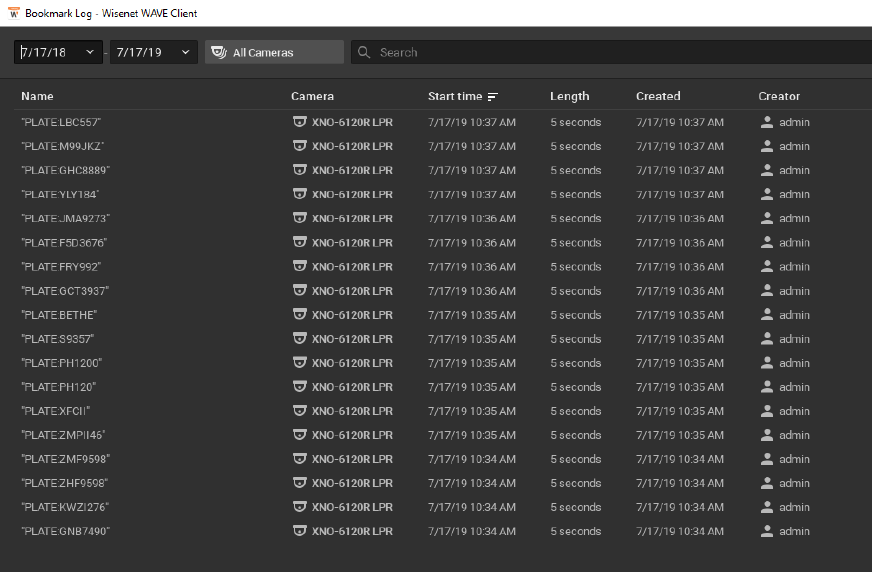 On the WAVE server, you do not need to change any configurations; the system will automatically receive the events associated with the camera.
NOTE: Currently, there is no way to search in the Objects/Analytics search box of WAVE for a 
license plate.  However, you can search in the Bookmarks list for full or partial plates.