Applies to: Wisenet Device Manager, Cameras, Non-Wave NVR's
Summary:
Hanwha Cameras and non-Wave NVRs sometimes require updates to the firmware. This article provides steps for using Hanwha's Device Manager Software to update your firmware.
Video
Step By Step Guide:
1.1 Open Wisenet Device Manager from a computer connected to the same network as the camera.
1.2 Click on 'Search'.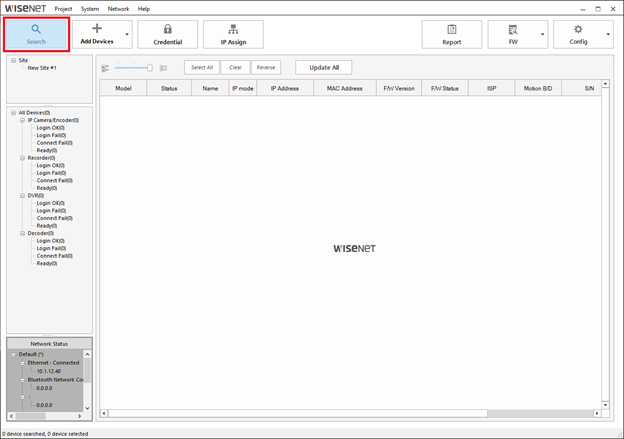 2.1 Select the device
2.2 Click on 'FW'
2.3 Select 'FW Upgrade'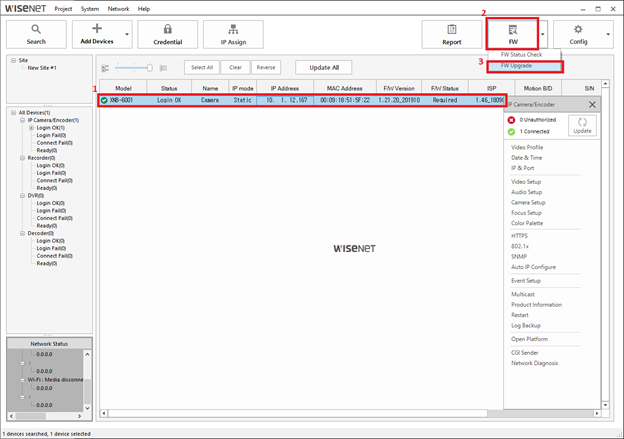 3. Click on 'File Open'
Note: You can also click the 'Download' button to have Wisenet Device Manager download the 


necessary firmware files.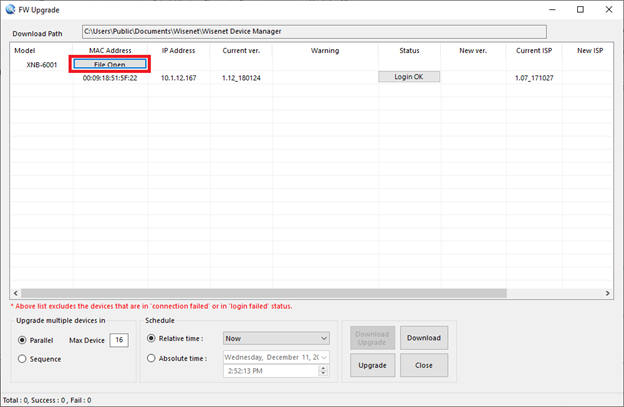 4.1 Browse for the correct firmware file.
4.2 Click on "Open".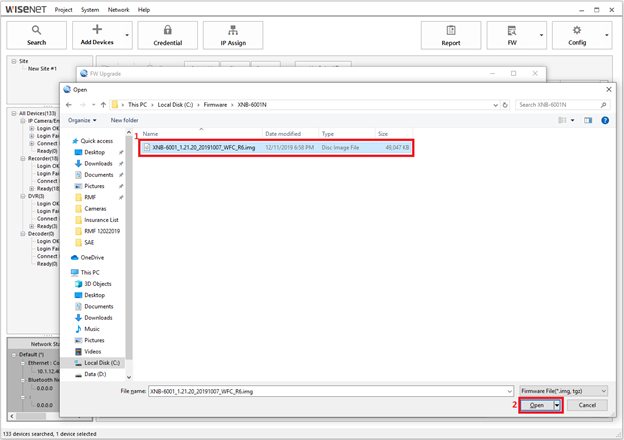 5. Click on 'Upgrade'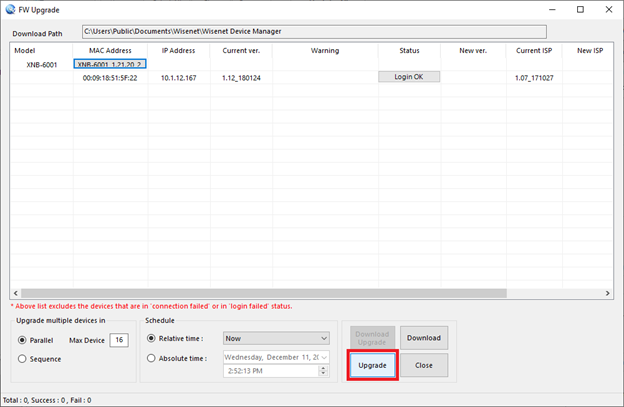 6.1 Wait until the Status shows 'Success' and the new version of the firmware is displayed.
6.2 Click on 'Close' to finish.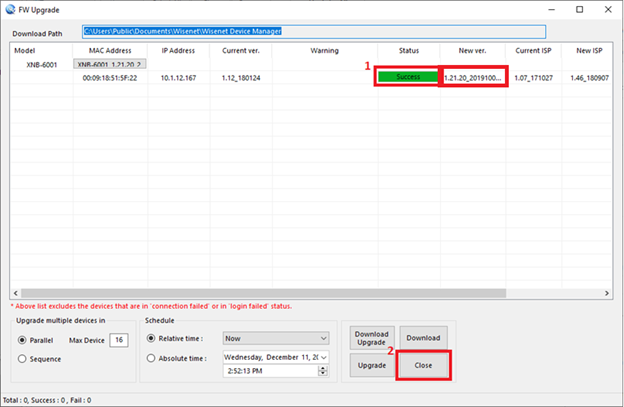 Note

:

  The downloaded firmware is in a .zip file. This file also has the release notes of the 
changes and fixes in the release you installed.