The XRN Series NVR's (XRN-1610, XRN-2010, XRN-2011 and XRN-3010) have 2 display outputs. There is a HDMI port for primary display and secondary VGA port which can be configured to clone the primary display or expand to show custom layouts.
To configure the VGA port - Login to the NVR as admin and select Setup / Device / Monitor / Video Output and select Expand / Setup.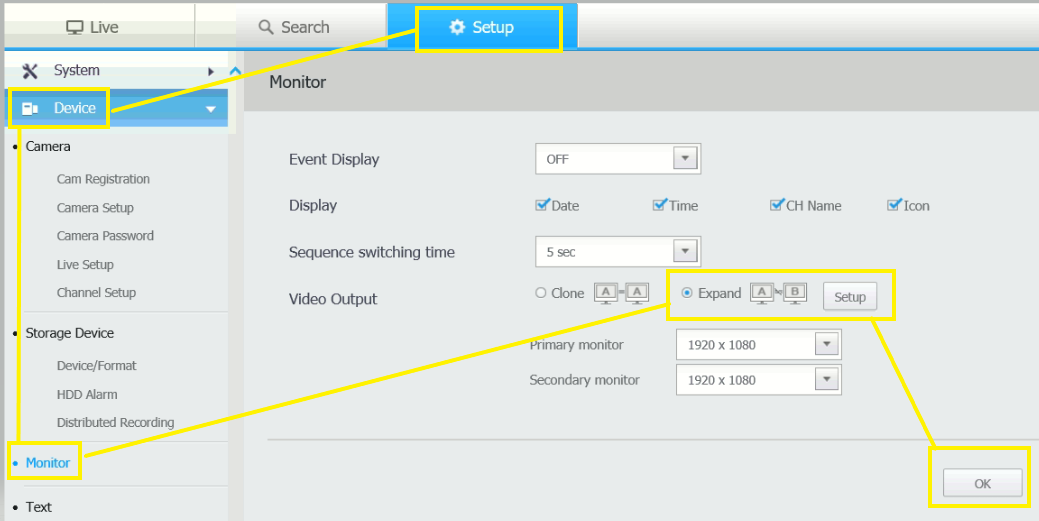 Setup the expansion monitor
1. Select the Expand mode, then button to change the layout of the expansion monitor is enabled.
2. Select split mode in the layout mode.
3. Select as many channels on the channel table as the number of channels selected in layout mode, and you can view the applicable screens on the monitor.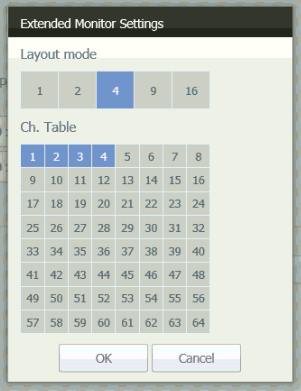 * If the new resolution does not fit the monitor, the output will not be displayed normally. In this case, wait until the monitor returns to the default resolution and then change to a different resolution.
* Live display of the expansion monitor supports up to 1280 X 720 resolution.