Integrator may question the differences between Multi-Sensor and Multi-Directional cameras. Multi-Sensor will allow you to view all channels in a single stitched picture. Multi-Directional cameras will utilize multiple channels depending on the number of camera modules.
For example, The PNM-9030V is a Multi-Sensor camera producing a panoramic viewing angle of 180 or 220 degrees. This camera gets its super wide view is by stitching 6 different images into one channel.
The camera has a total of 7 channels. The first channel allows you the view the stitched image, channels 2 through 7 are the single images from each of the 4 sensors. Channel 1 will give you the 4:1 viewing ratio and a maximum resolution of 7744*1936 (15MP)
.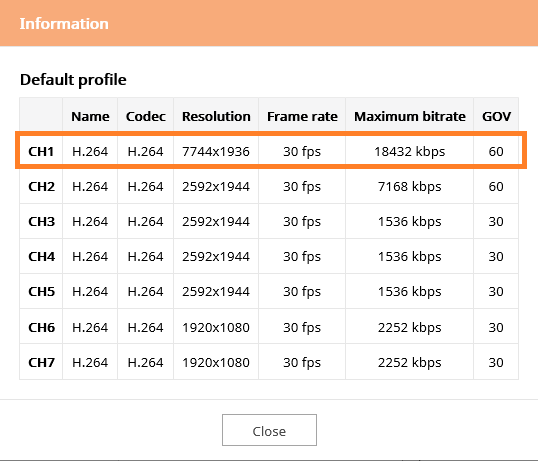 Please note, when registering this camera on a generic NVR to choose Manual Registration and Wisenet Multi-Channel Camera as the type. Choose Channel 1 to register the panoramic view only. If the camera is auto-discovered and registered automatically, the NVR will register all 7 channels on the NVR, leaving you with fewer channels to register other cameras.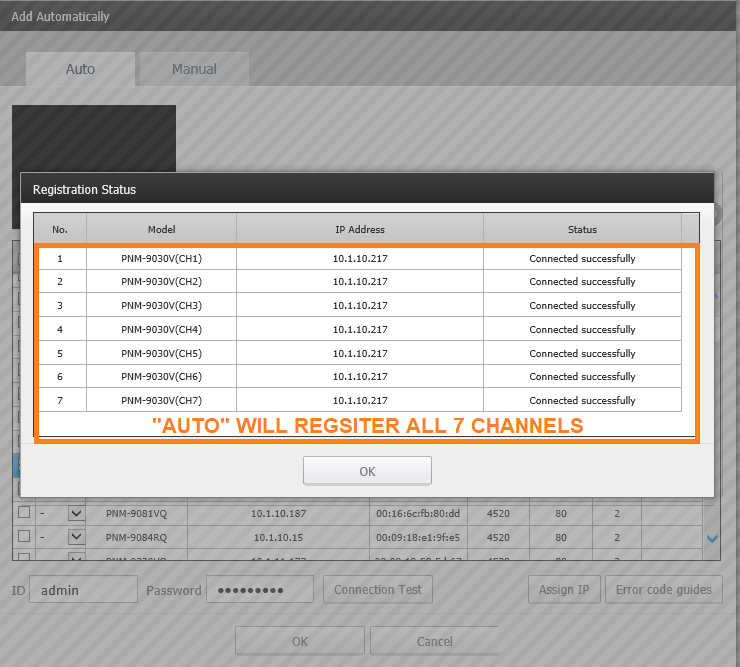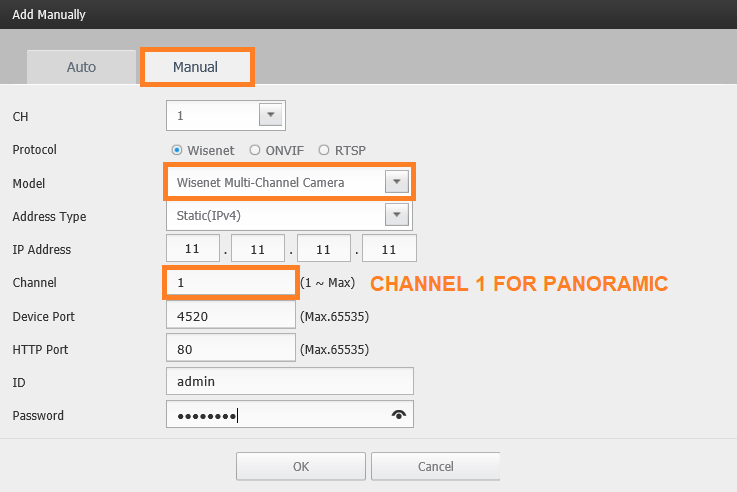 Regarding Multi-Directional cameras, these cameras come in different varieties. We offer different types that have interchangeable fixed lenses modules (PNM-9000VQ, PNM-9000VD) and lenses that are not interchangeable but have varifocal lenses (PNM-9081VQ). We also offer a 5 channel unit with a PTZ in the center(PNM-9320VQP).
Please be aware that they are sold without lenses and every model will have their own specific lenses. Please verify the correct lens modules from the datasheet for each camera. All of these types of cameras can be auto-discovered and registered automatically and occupy multiple channels on a NVR.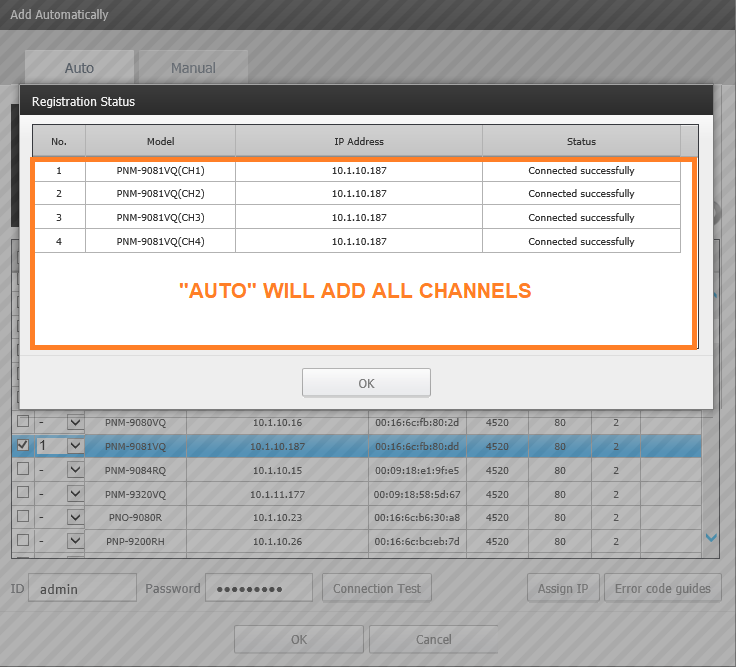 If the NVR used has a built-in POE switch such as the XRN-1610S, it must be set to "Manual Setup Mode" when adding any of these cameras. This setting is located under the "Settings" sub-menu of System Management.
Depending on camera model, the NVR may not be able to meet the POE requirement.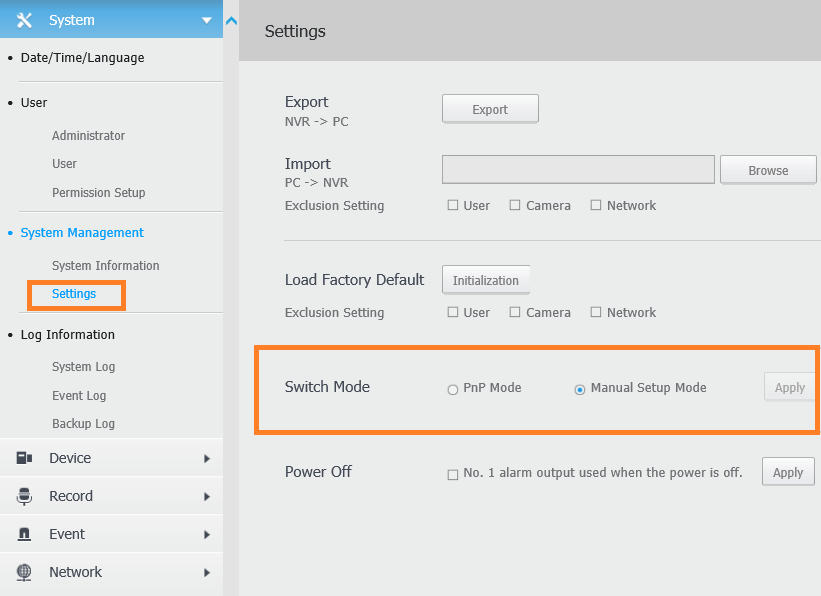 if the camera is shipped with a POE injector, please utilize the included unit.