Smart Viewer is a stand alone installed application.
That being said there is a way to transfer your settings from one smart viewer install to another.
In the upper right hand corner you will see:

Click the gear icon as highlighted above.
Click on Viewer -> Then Update (As shown below):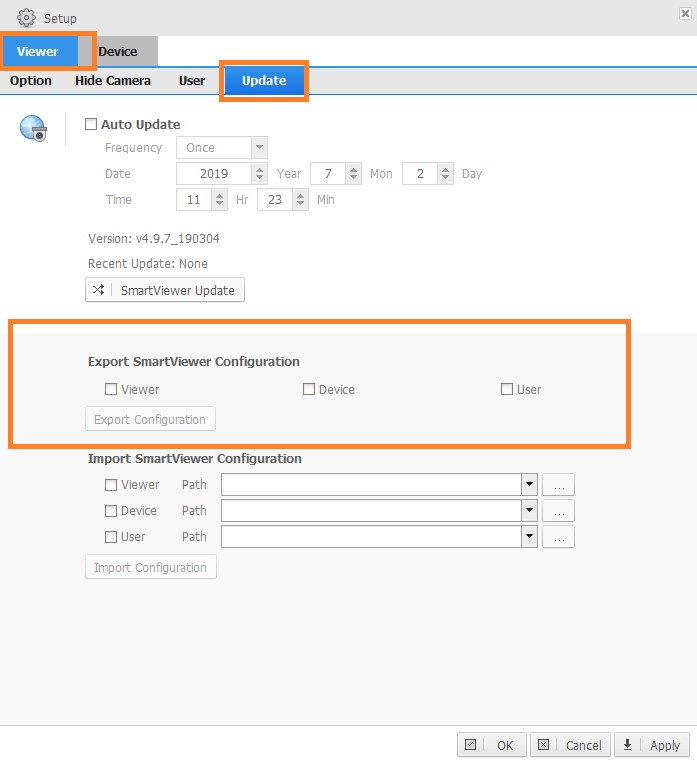 This will open the settings area of the software. You can then back up three distinct areas of the software. The Viewer, Users, and Devices. If you intent is to transfer the hardware settings.
You will have to name the file(s.) And know where you saved them to so you can copy them to another pc with the same version of Smart Viewer loaded.
To put the aforementioned sections onto a new install of Smart viewer.
Go into the same screen and go to the lower "Import Smart Viewer Configuration" section. (See below.)

Check the box for the section you wish to restore. Then click the button that has three "..." on it.
Point the software to the backup file you have made and the select the file.
This will restore that section of the software.
Repeat the steps as necessary.