If a custom cables has to be created for the XNB-6001 below please see the connector wiring information.
The wiring diagrams below have the description of the color code for both sides of the cable, the RJ12 (6 pins) and the RJ45 (8 pins).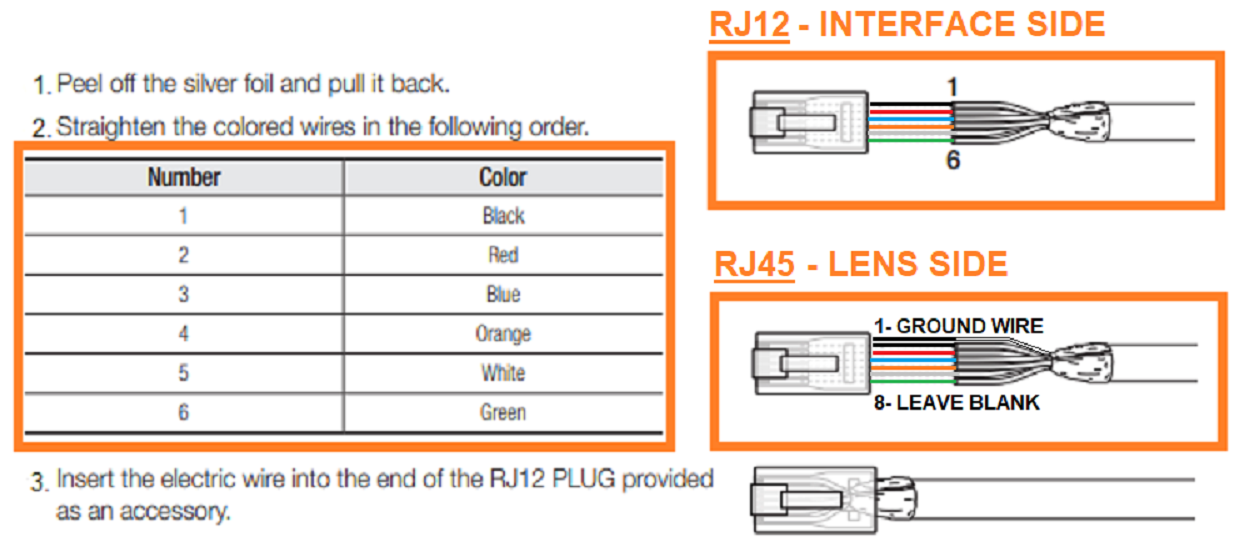 The product always comes with the cable for the lens module and the RJ12. If the parts are not to found here are the part numbers of the accessories.