This article will go as far to add a Hanwha device to a Genetec 5.7 or later system.
All system configurations in Genetec happen in the "Config Tool"
Please go into the Config Tool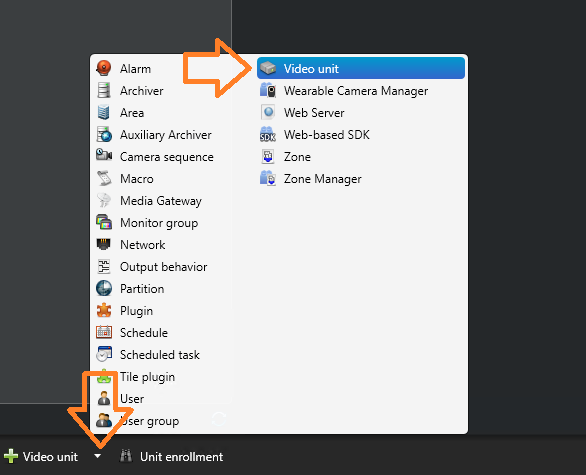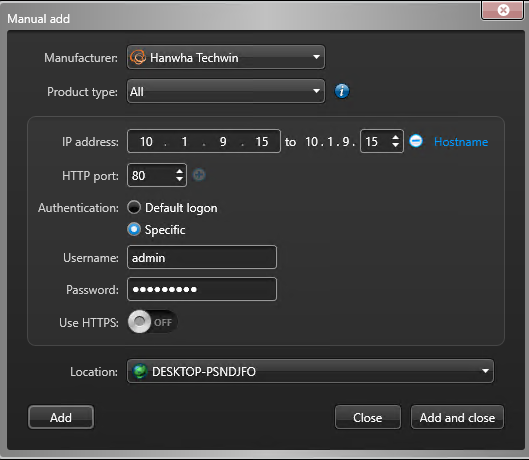 In the screen above the Manufacturer selected should be Hanwha Vision (Techwin).
The IP Address can be a single device or a range of devices.
Provide the proper credentials and click either "Add and close" or "Add". Then repeat for further units.
Genetec refers to the configuration section for Cameras as "Video Unit"
To configuring the cameras, this is the section to look for. Below is a picture of a camera that has been successfully added. And is streaming as evidenced by the preview box on the right.