Wave smart search is a function in the software of highlighting an area on the playback screen of wave. Wave will then search for any motion events in that area.
NOTE: This function requires that you recording is on both, low and hi res feeds. Wave uses the low res feed to perform the search. There is also a resolution cap on the low res feed of 1280x720.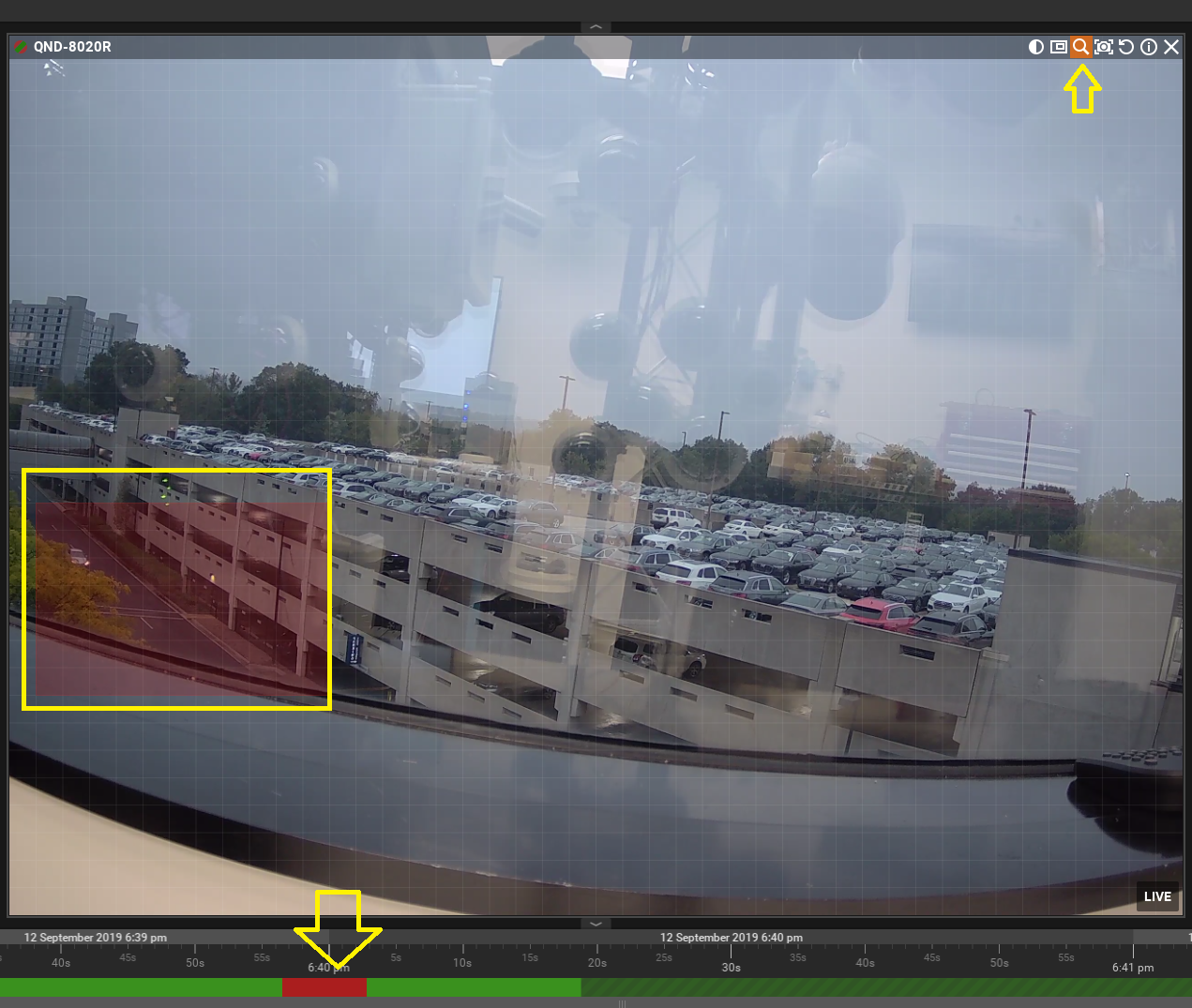 Once recording of both low and hi res stream is turned enabled in the recording screen.
Then click the Magnifying glass on the top right of the feed (Seen above.)
Then select an area.
If both resolutions have been recording. Then you will see video sections highlighted. Like the section in red shown above.
To perform a smart search in the mobile app, press the smart search icon, then tap and hold, and drag a rectangle on the screen to filter the records by the specified area.