When exporting video from an NVR or DVR select "SEC"
Video in SEC format produces backup data file, library file and a self-executable player.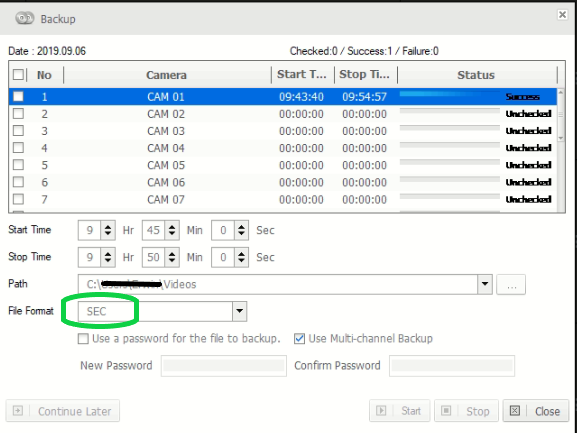 Run the executable file to open the Backup Viewer.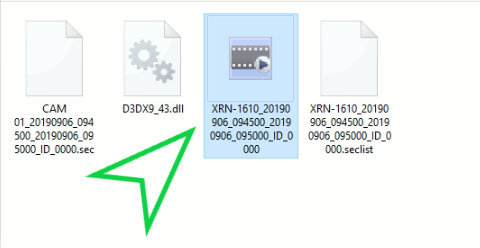 Check the OSD checkbox to display the On Screen Display information on the playback.
Information such as backup date, day of the week, time, model name, and
channel number will be displayed on the screen.