The XRN Series NVR are capable of driving 2 monitors (HDMI as primary, VGA as secondary).
Follow the steps below to configure your XRN NVR to display a single camera (spot out) using the VGA output.
Step 1 - Log into the unit, select SETUP
Step 2 - Select DEVICE
Step 3 - Select MONITOR
Step 4 - Select EXPAND and Click on SETUP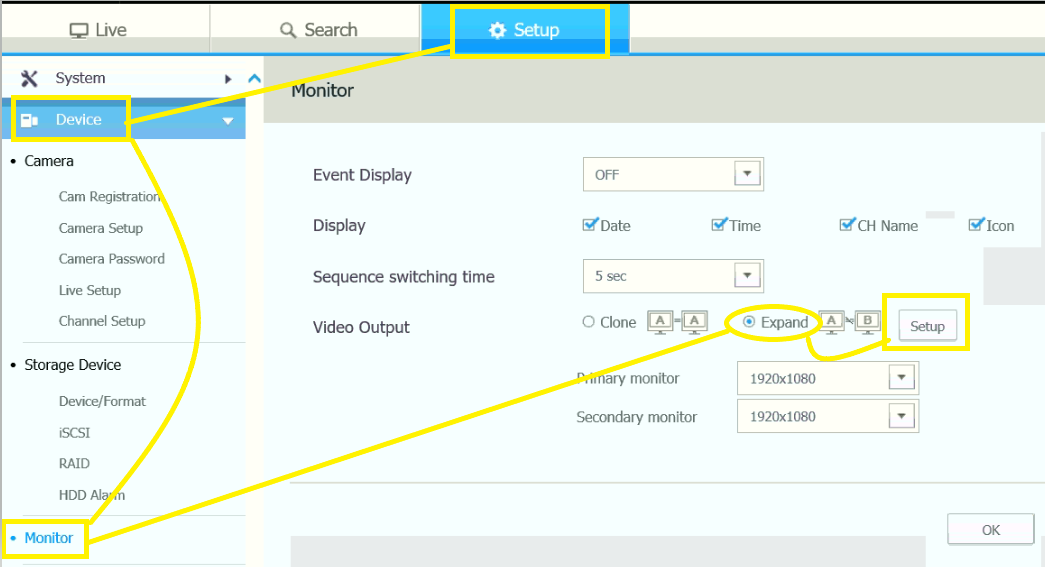 Strep 5 - Select Layout Mode "1" and select the camera that you would like to display.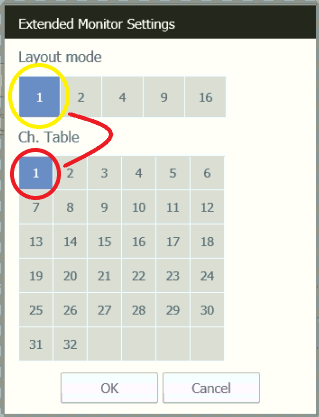 Step 6 - Don't forget to hit OK on to return to the previous menu.
Your secondary monitor via VGA should now display a single camera view from the camera channel selected.