SmartViewer is a complementary video management software that enables streamlined management and control of Wisenet Devices via the network. Smart Viewer provides intuitive and simple user interface to monitor live feeds and recorded videos either directly from the cameras or NVR and DVR devices.
To view multiple devices (NVR's, DVR's or cameras) all at once they need to be part of a group.
To add a device to the device group
You can create/manage a group of registered devices so that you can access them simultaneously.
Go to SETUP. Select ADD Group.
1. Select devices to add.
2. Select a group to add device to.
3. Click [Add to the selected group].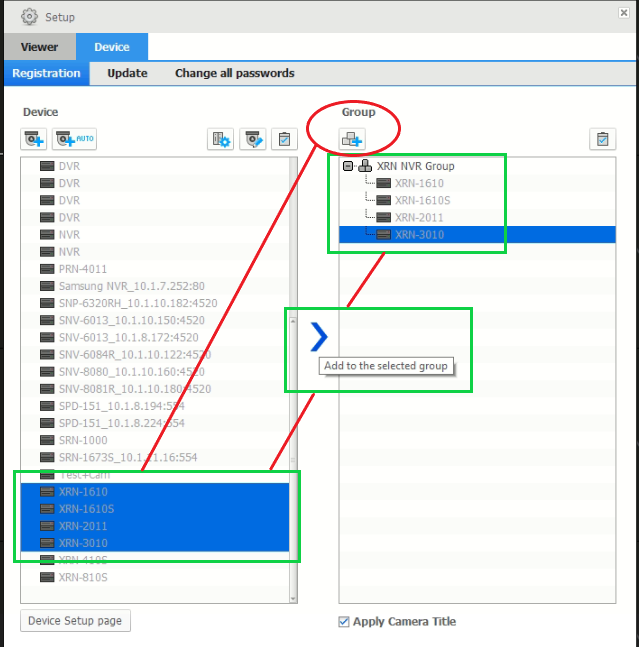 You can add up to 36 devices.
Smart Viewer User Manual can be downloaded with the link below
To obtain the latest version of the software please visit our website at hanwhavisionamerica.com