When attaching a WAVE server to a WAVE Sync Account, the login used becomes the Owner account. The WAVE Sync and local Owner accounts are the only accounts that can create admin accounts.
The "Owner" Account is the account that the WAVE Sync service has associated with the WAVE Server.
If the server is disconnected from WAVE Sync, loss of all associated WAVE Sync accounts will happen. It is recommended to Transfer WAVE Sync ownership instead of disconnecting from WAVE Sync. https://support.hanwhavisionamerica.com/hc/en-us/articles/11965490998811-How-do-I-transfer-ownership-of-a-WAVE-Sync-account-
Customers who associate their WAVE Sync account with the email of the technician who set up the system, often find that they want to no longer have the "Owner" linked to this person's name, as it is displayed on the login screen.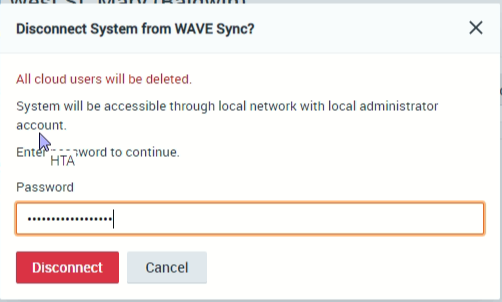 Be mindful when connecting a server and alert the client to pick a generic admin email not associated to any one person. The NAME field shown below is displayed on the login screen for a server.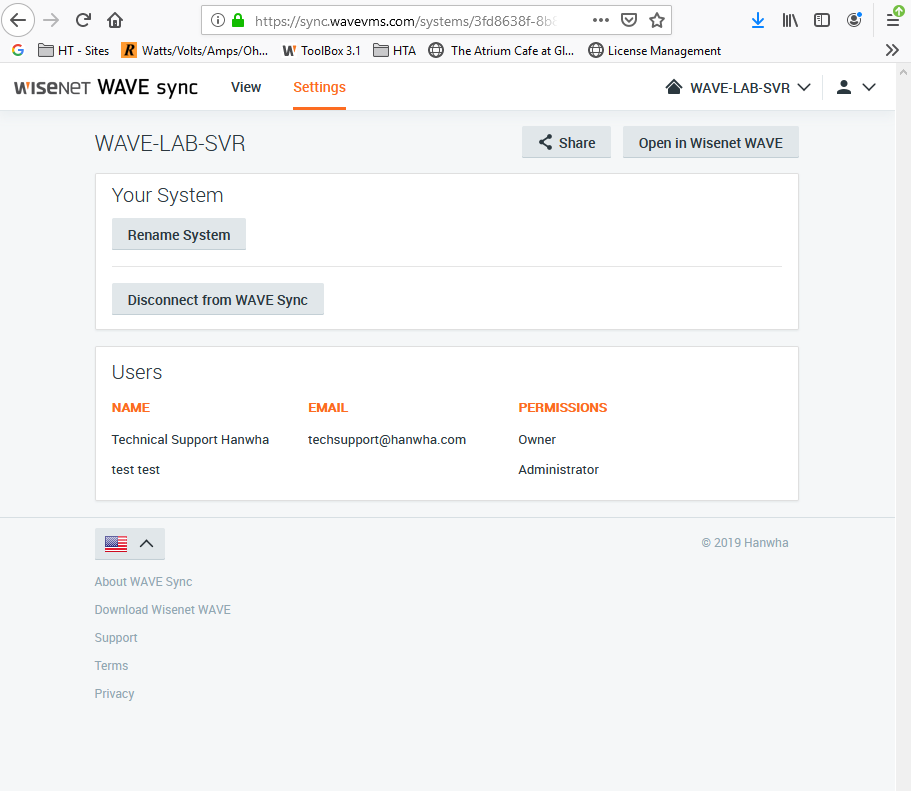 The two orange boxes below show the the WAVE server and the WAVE Client connections to WAVE Sync.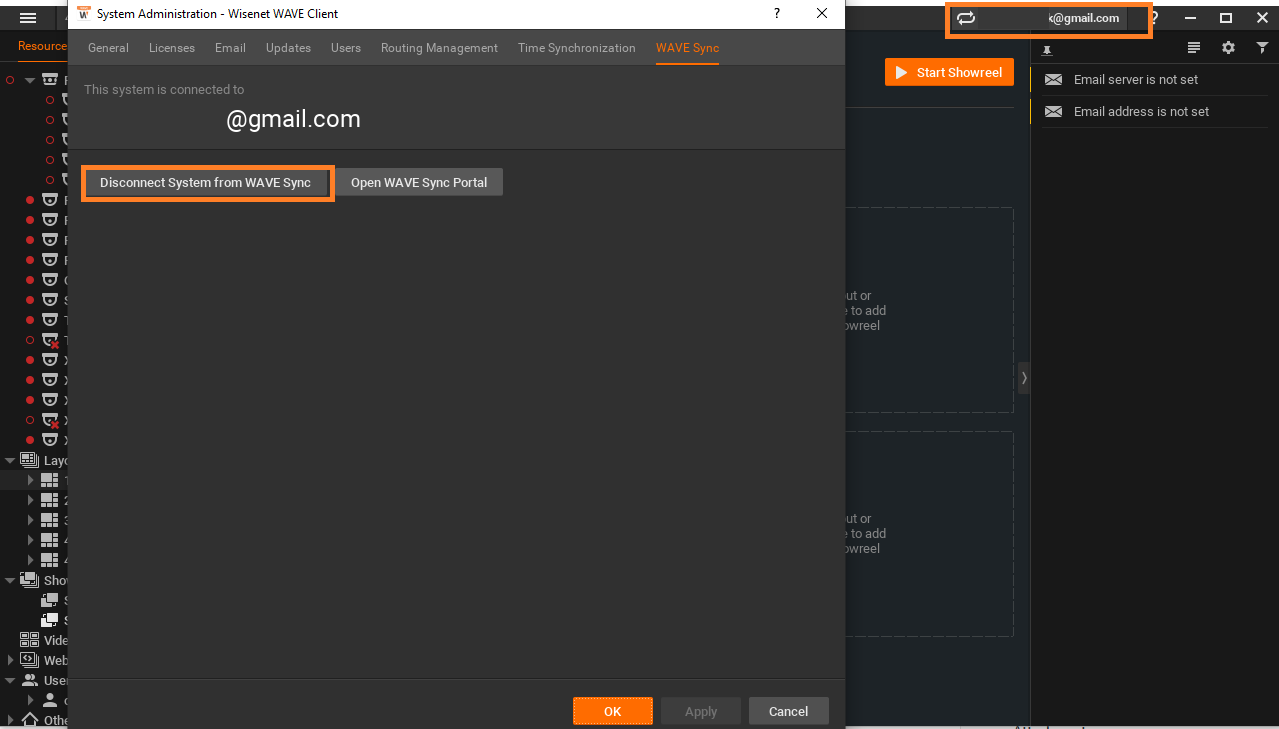 Many small to mid-size businesses have generic emails for admin accounts and server management. Always advise the client of this option when deploying.
**Disconnecting an unwanted WAVE Sync owner account will result in all WAVE Sync accounts being removed from the system. Please be aware of this before disconnecting**