Handover is the feature of a camera that sends a preset Event to a secondary camera.
The PNM-9320VQP is a 5 sensor camera. with four stationary and one PTZ., Having the ability to send itself handover command.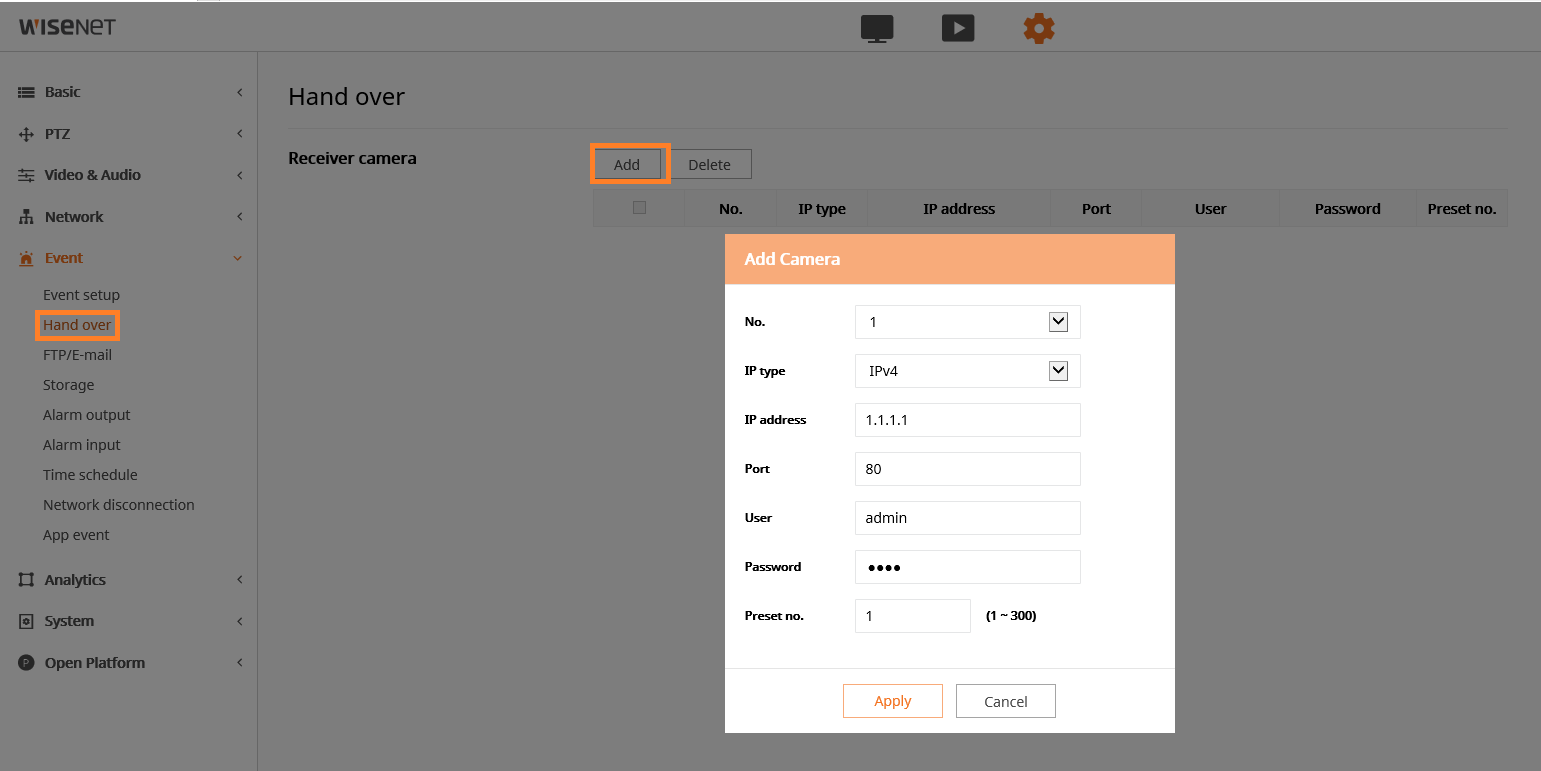 This device has a standard handover preset interface.
Steps required to set the action:
Select your preset number.
IP Type - IPV4 or IPV6.
The IP address of the unit to receive the Handover command.
IP Port of camera (usually 80.)
The Username Admin should be used in this field
The Password for the Admin account.
The Preset number you are going to trigger.
Step 7 is related to a PTZ Preset position that was set prior to these steps. If unfamiliar with this process, please consult the manual for the PTZ camera in question.
The sending camera sees a motion "Event" sends the Handover command to the receiving camera(s.) Which in turn goes to the Preset number designated in the Handover command.
The sending camera is normally a stationary camera seeing motion. It then sends the Handover to a PTZ camera.
Number - Handover position number.
Channel - This field is locked to Channel 5 (The PTZ portion of the camera.)
Preset - Is the PTZ preset(s)