Issue: The new X series box cameras are missing the earth ground connection.
This is not a product defect or design fail. The earth ground of the camera has been relocated on our X series. The comparison below will explain the difference.
All of our older S series box cameras such as the SNB-5003 have the option to be connected to earth ground.
Attaching the wire to the Philips head screw will properly have your cameras grounded. This is indicated in red from the image below.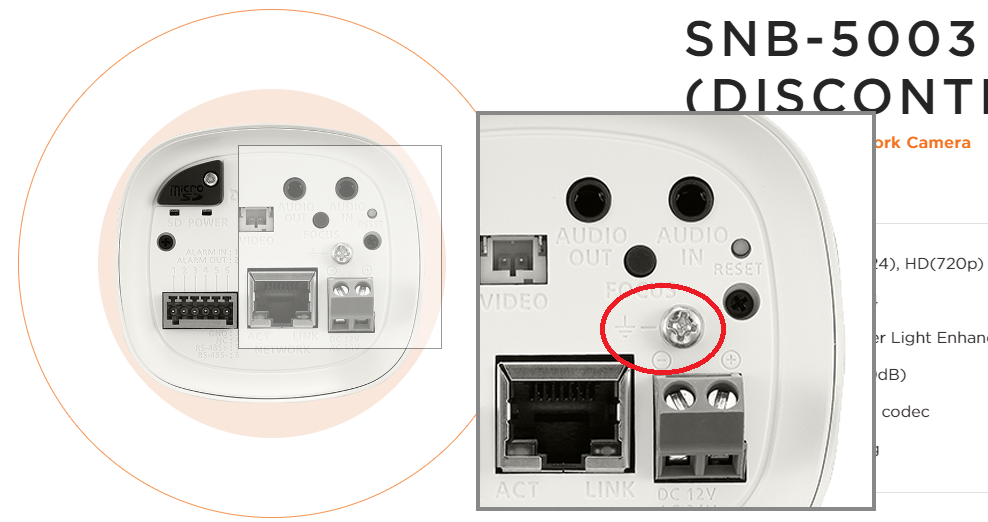 In our new X series model, there is NO SCREW to have it earth grounded.
We tied all the grounding of the camera to the 3rd PIN of the terminal block.
It is sufficient enough to handle any surge and send it to earth ground.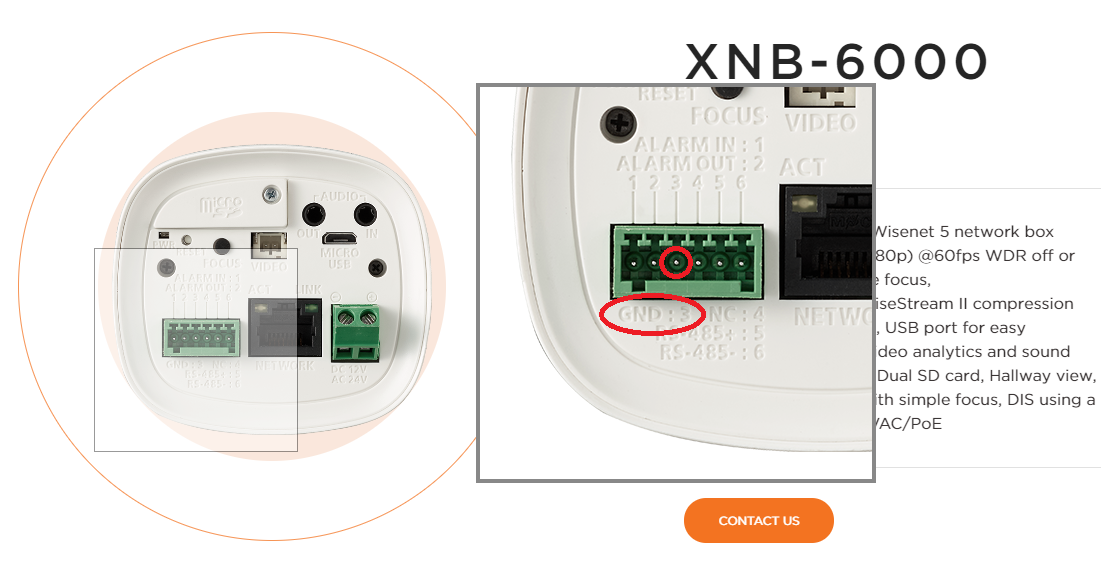 If you have I/O devices or RS-485 connection with ground wire, they can share the same slot of the block for the 3rd PIN.