Applies to Models: ARN, QRN, XRN, PRN, and HRX series recorders
To maintain standards, Hanwha Vision America uses the web UI for all knowledge base articles about product configuration. Open Chrome, enter the IP Address of your device into the URL bar, and press enter. If you are not using the web UI to configure your device, please refer to the user manual for your product.
Summary:
The P2P function is a cloud service that allows the mobile app full access to compatible recorders for viewing live video, PTZ controls, fisheye de-warping, search and playback, as well as bookmarks. This feature eliminates the configuration of multiple port forwarding rules on your router, DDNS, or needing static IP addresses.
Step By Step Guide:
1. Go to Network>P2P and check Enable P2P (Figure 1)
NOTE

: If P2P fails to get to our cloud servers, P2P may not work
on that network due to network/ISP restrictions or the network settings being
incorrect to access the Internet. Please check Subnet Mask, Default Gateway,
& DNS settings. Should P2P not be possible on your site, you will have to 
open ports and route traffic to the NVR manually via consultation with 
the clients' ISP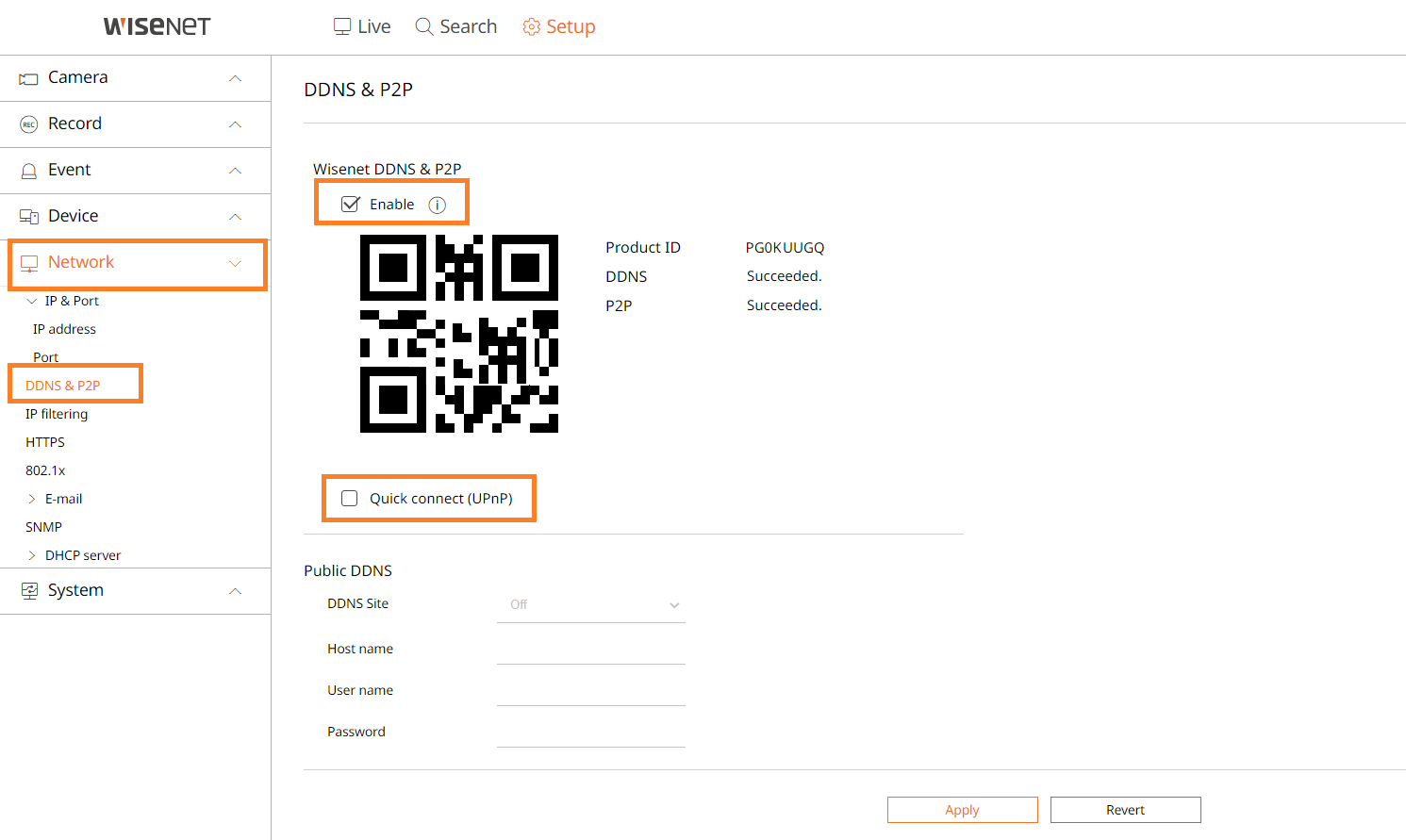 Figure 1
Step By Step Guide for Wisenet Mobile:
1. Click Device (Figure 1)
2. Click the plus symbol (Figure 1)

Figure 1
3. Click QR (Figure 2)
Figure 2
4. If the QR scan succeeds, you will automatically go to the add device screen (Figure 3)
5. Enter a name for your site (Figure 3)
6. Enter the ID & Password of the user account (Figure 3)
7. Click OK (Figure 3)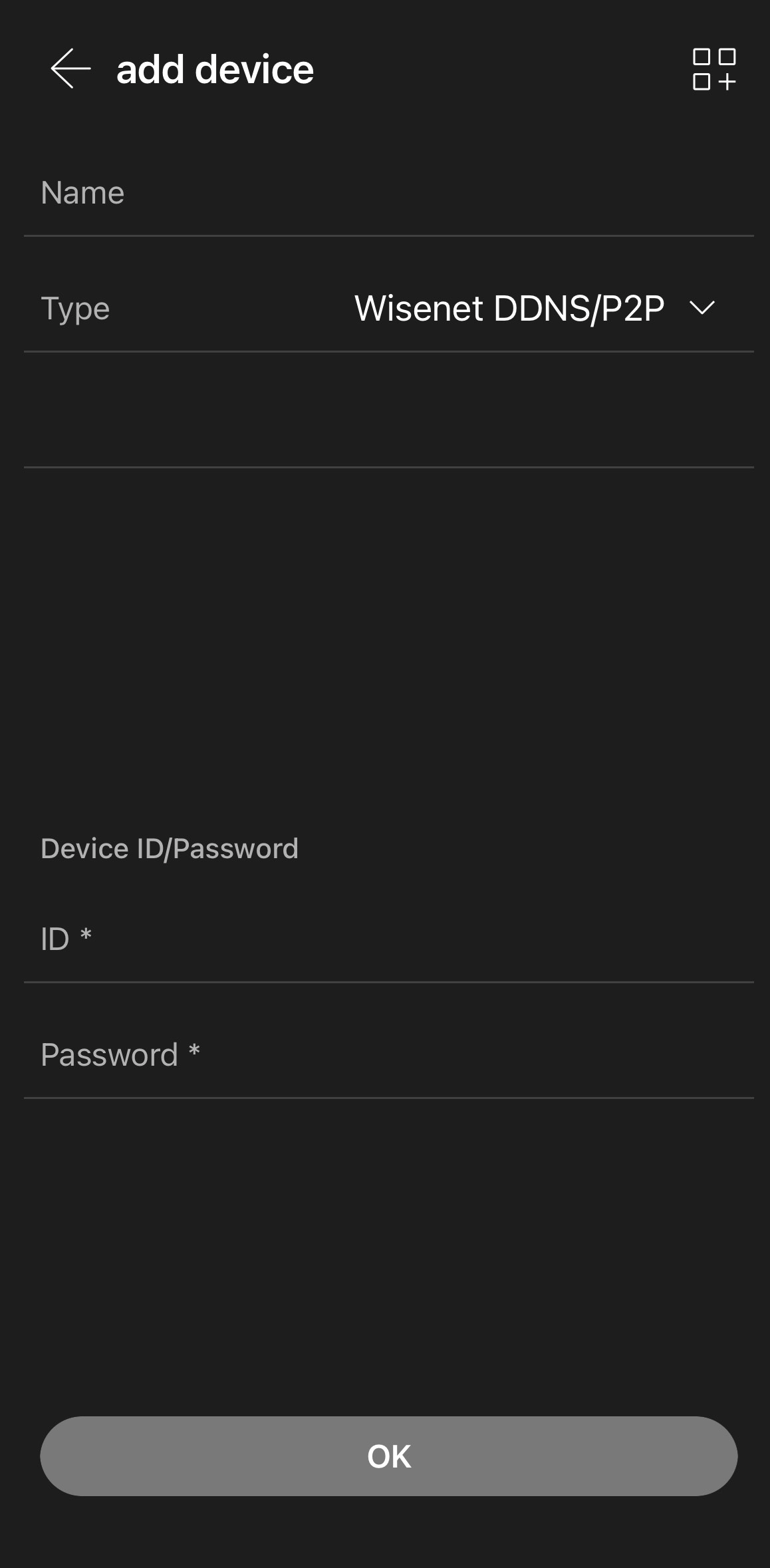 Figure 3