Applies to Models: XNF, SNF, and QNF Series Cameras
Summary:
This article describes how to add a Hanwha Fisheye camera to Genetec, by set a lens code and calibrate the camera.
Note: The lens code will be determined by the model.
See this article for a complete list of codes.
Step By Step Guide:
1. Open the Config Tool, go to Video Unit.

2. Select the Video Unit in question.
.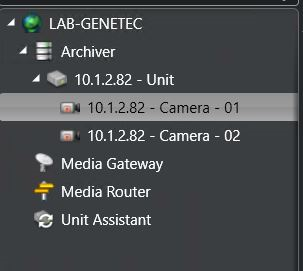 3. Select the Hardware Tab of the Fisheye camera to be configured.

4. Set the Lens Type to Panamorph.
.

5. Click the Pencil to the right of the Panamorph dropdown.
.

6. Set the orientation to either ceiling or wall.

7. Select the proper Lens Type from the list (See De-warp Code article link below.)

8. Click calibrate once the code is registered.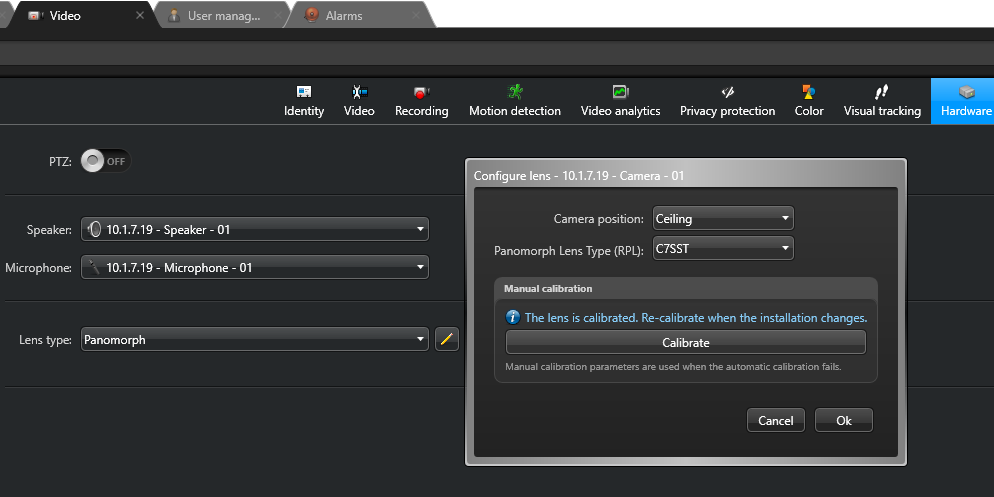 Note: If it fails check the motion detection tab for an improperly configured Event or
Motion Schedule.