Applies to Models: All HVA manufactured IP cameras with motorized varifocal capabilities
To maintain standards, Hanwha Vision America uses the web UI for all knowledge base articles about product configuration. Open Chrome, enter the IP Address of your device into the URL bar, and press enter. If you are not using the web UI to configure your device, please refer to the user manual for your product.
Summary:
Once you have installed a camera, you will need to focus the device for the field of view it has been pointed at, these instructions pertain to cameras with motorized varifocal capabilities.
Step By Step Guide:
1. Navigate to Video & Audio (Figure 1)
2. Select Focus Setup (Figure 1)
3. Select Focus Initialize (Figure 1). A focus initialization should be done once after the camera has been installed.
NOTE: Focus initialize always pulls the camera back to its widest field of view
4. Should you need to zoom the image do so with the controls on the screen
5. Once you have zoomed the image, Select Simple Focus (Figure 1). You may also draw a region of interest on the video to indicate where the camera should perform the focus operation on, and then click the Simple Focus button. This is useful for scenes where there are varying depths of fields, such as obstructions from columns, signs, etc. Please note that the region is not stored and will only be used while one time.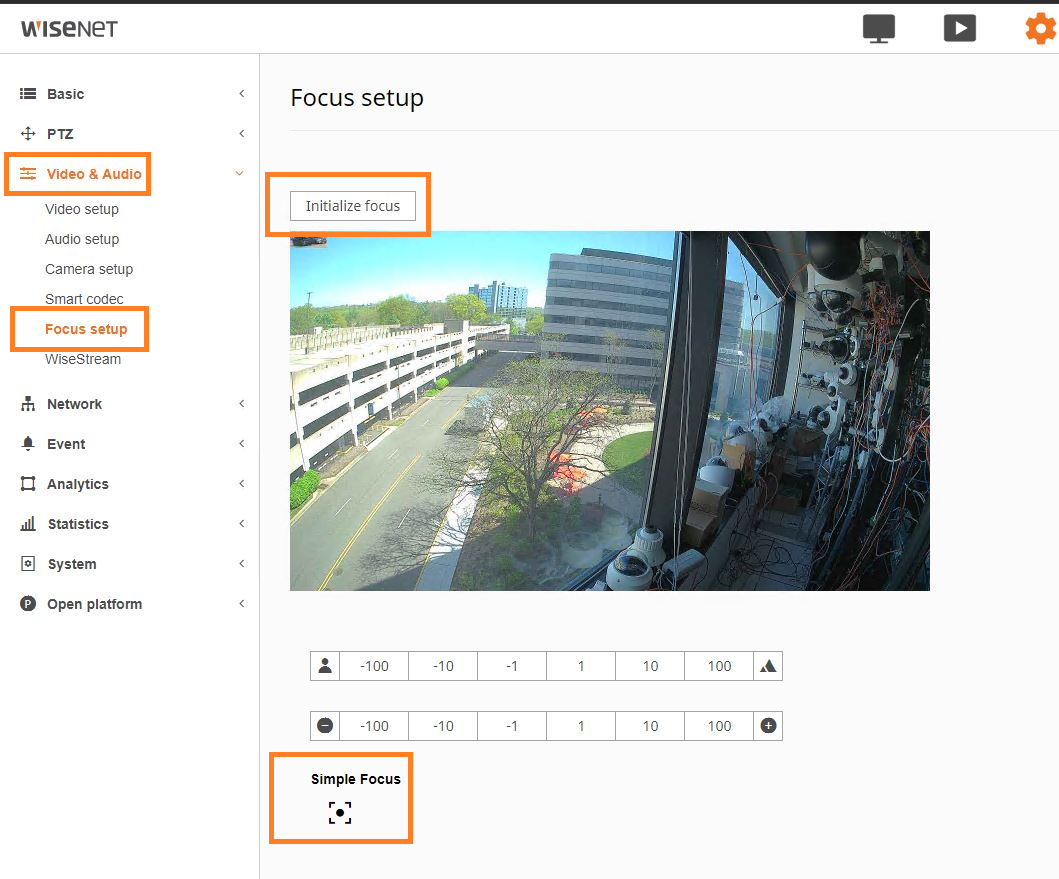 Figure 1