Wisenet WAVE is a software based on a server-client architecture (or you'll also hear us refer to it as server-hive client architecture). This means that server functionality is required for a system to function.
The architectural framework remains the same when an embedded NVR is used with WAVE. An NVR needs to be registered to the WAVE server as a device and WAVE clients would connect to the WAVE server to receive video streams. A client machine cannot connect directly to the NVR to establish a connection.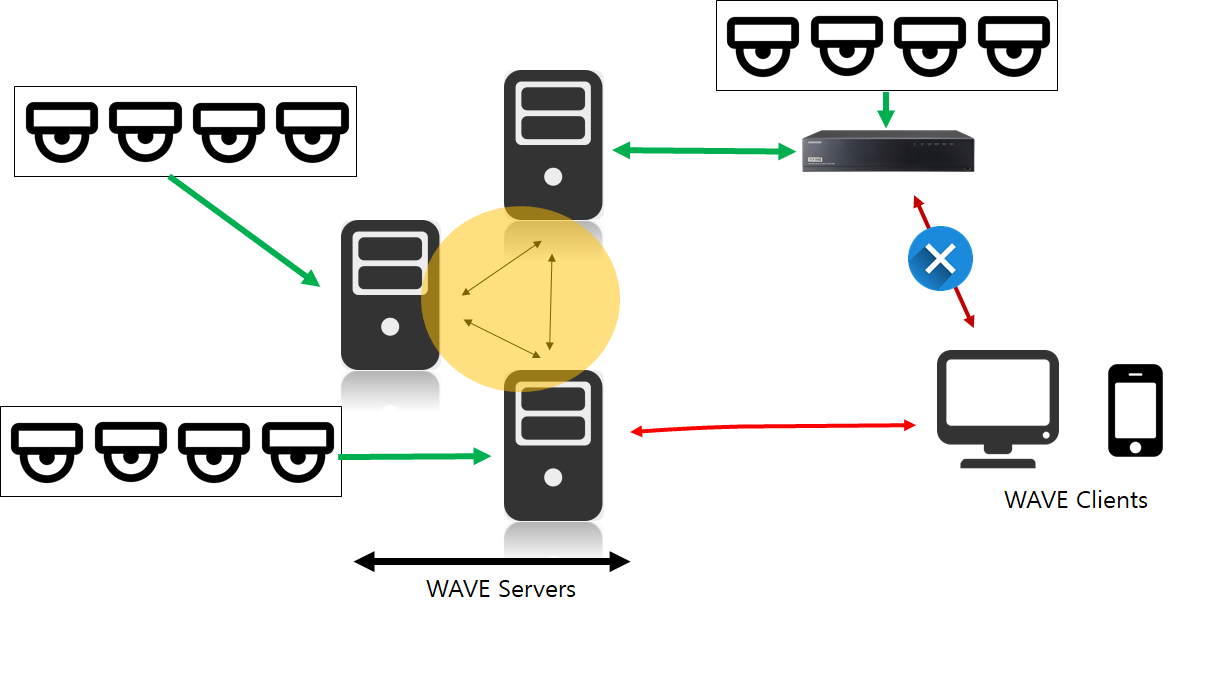 Best Practice:
- It is recommended to have a dedicated computer to run a WAVE Server application. Because WAVE is such a light software, users may be tempted to install both the WAVE Server and WAVE Client on the same computer to run the system; however, this is not recommended. If multiple clients are connecting to the system to view NVR streams, the computer with the WAVE Server installed needs to be running all the time. If the computer with the WAVE Server is shut down for any reason, no one will be able to access the system.
Recommended Server specs when using an NVR:
- It is recommended to follow WAVE server specifications.
- The required server specifications will vary depending on the number of cameras, resolution of the camera streams, the number of connected clients, as well as the number of servers in the system.
- It is recommended to use at least an Intel i3 (9th Generation) or similar server or better.