Included with every Wisenet Wave installation is a 4 channel, 30 day trial license.
(You can download the SW from here)
To activate your trial license:
Open System Administration (Ctrl+Alt+A)
Select the "Licenses" tab.
Click the "Activate Trial License" button in the New License area of the window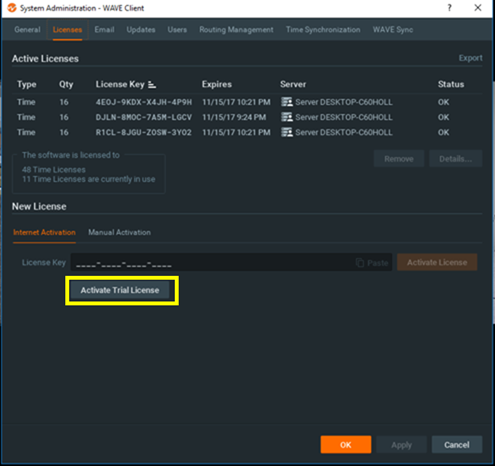 Your trial license will allow the recording of up to 4 camera channels for a period of 30 days. If you require an extension to your trial license, please contact InsideSales@Hanwha.com and request a replacement license.