The HARDWARE ID is a unique 34-digit identifier generated when the WAVE Media Server is installed on a Windows, Ubuntu Linux, or ARM device. The HARDWARE ID is based on a combination of software and hardware of the computing device upon which WAVE is installed.
The following items are used to generate a unique HARDWARE ID for each computer upon which WAVE is installed:
BIOS
Motherboard
RAM
Network Card (NIC)
After installing WAVE on a server, any modification in the software or hardware items above will result in a change of HARDWARE ID and an invalidation of licenses attached to that device.
Locating your Hardware ID:
1. Launch the WAVE Desktop Client.
2. Go to System Administration
3. Select the License Tab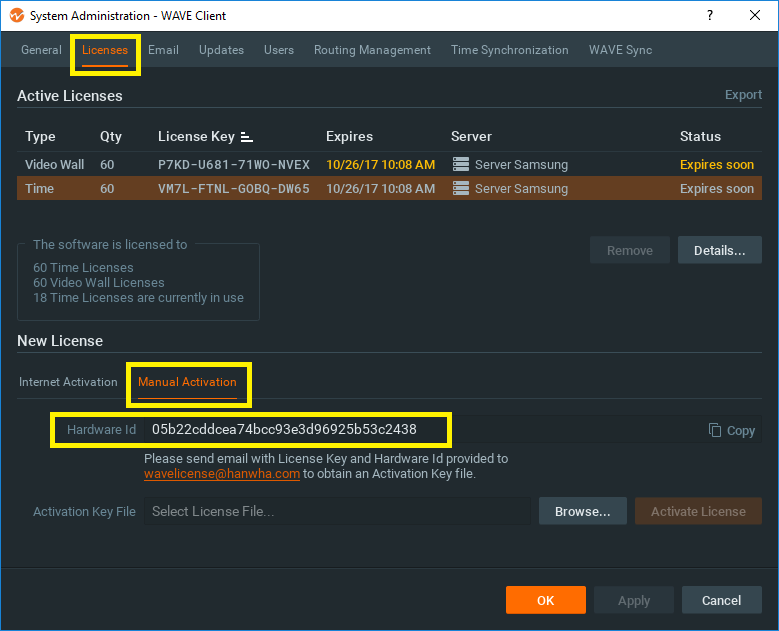 4. Highlight a License installed on Your Target Server.
5. Select a license attached to the server for which you want to see the HARDWARE ID and License Details.
6. Choose the "Details" button.
7. You should now see a dialog that shows the License Type, License Key, and Hardware ID.