Smart Motion Search is the fastest way to search for video events using WAVE's motion detection feature. Smart Motion Search only works on cameras that have motion detection enabled and configured. Smart Motion can analyze a year's worth of recorded motion data in 5 seconds.
To view a video of how the Smart Motion Search operates, please visit here.
To Use Smart Motion Search
Configure the Motion area -
Right-click on the camera in the resource panel.
Select Camera Settings.
Switch to Motion
Click the sensitivity block then drag the area you want to detect.
Click Apply and OK.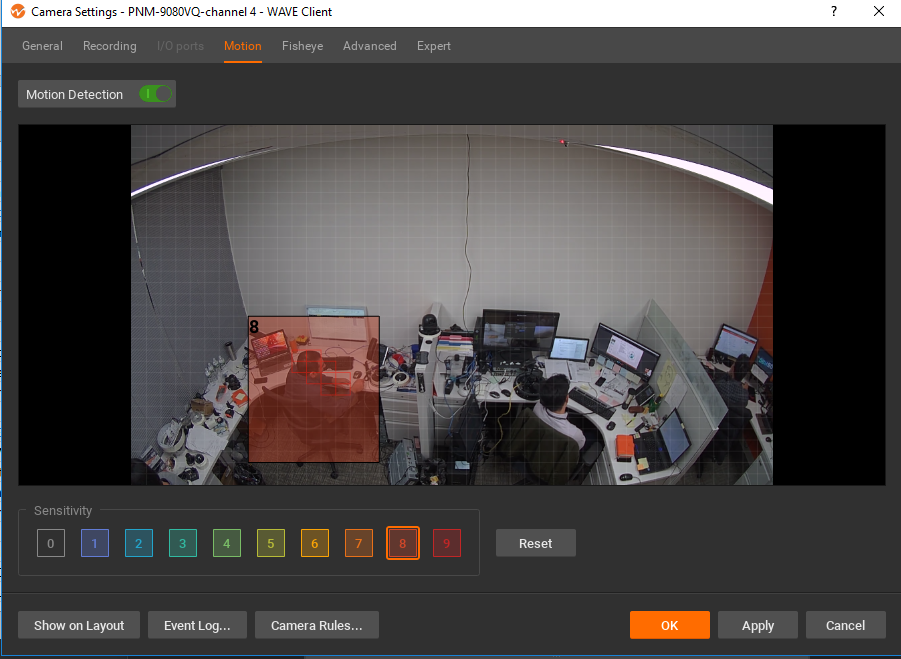 Search the Motion Event.
Select the Search icon on a camera's viewing cell.
Highlight the areas(s) on the camera view you would like to apply the search to.
The Timeline will instantly update to show areas in the video archive that contain motion in the targeted area. Search results will be shown in red.
While motion search is enabled, playback will skip from one motion event to the next.