Applies to: All current versions of WAVE
Summary:
A Digital Watermark is data or an image embedded into exported footage to identify its originator. WAVE provides a built-in watermarking function to all exported files and allows users to directly validate and play the files. Either single or multi-video files, via WAVE Client. This article describes the steps needed to validate the Digital Watermark.
Step By Step Guide:
1. Drag the video to the main screen.
2. Right-Click on the Video Cell to open the Context Menu.
3. Select Check File Watermark.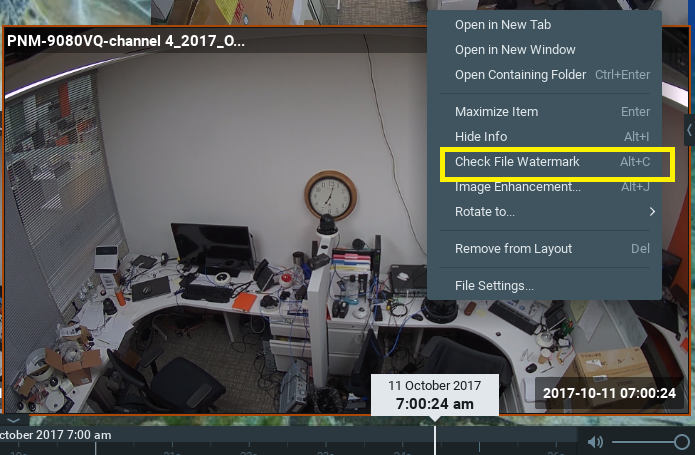 Note: A validation window will appear on the screen displaying the final results.